Whether you're in student halls or renting a house, you can normally assume that you won't need to buy a bed frame, mattress, cupboard or table. However, you will need to buy the following items: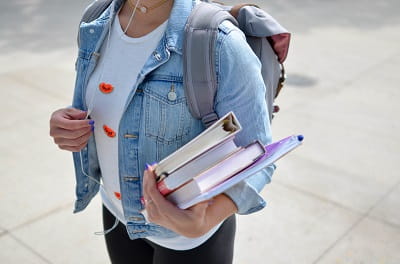 University essentials: Kitchen
If you're moving into student halls, you shouldn't need to worry about standard kitchen items like a kettle, toaster or microwave, but it's worth double checking before you move in. Otherwise, university essentials for your kitchen should include:
Crockery: plates, side plates and bowls

Cutlery: knives, forks, spoons and teaspoons

Sharp knives for cooking

Can opener

Wooden spoon

Spatula

Oven trays

Pots and pans

Kitchen towel

Tupperware

Chopping board

Storage solutions: If you're looking for ways to organise your kitchen, you might be interested in the various jars, containers and shelves from Displaysense.

The kitchen is also where you normally store your cleaning products. It's worth investing in a mop, bucket, some cloths and sponges, washing up liquid, laundry detergent and a broom. It's also worth asking your landlord or uni accommodation office whether there will be a hoover waiting for you.
If you're just starting at a new university, going home for summer or moving into a new place with friends, Access Self Storage can help store your things. Our student storage solutions are available at our branches across the UK, including Access Self Storage Kings Cross, Access Self Storage Southampton and Access Self Storage Bristol.
University essentials: Bathroom
Of course, you'll need to make sure you have all your toiletries – toothpaste, deodorant, shower gel and so on – ready from the first day you arrive on campus. There are also some other bathroom essentials, including:
Toothbrush holder

Toilet brush and holder

Hand towel

Bath sheet

Bathroom mat

Toilet roll holder

Toilet roll

Plunger

Soap
Most accommodation will come with some of these items, so again, it's worth contacting your landlord or uni accommodation office to find out what you'll need to bring.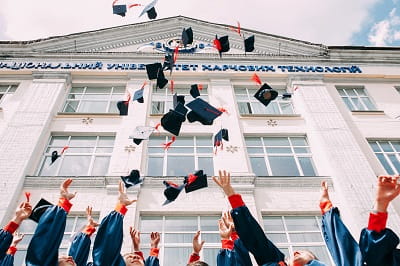 Other university essentials
Aside from what you need in your home, there are a few other things to add to your university checklist. These include:
A bag to take to university

– When lugging books, a laptop and various other things between lectures, you want to make sure you can carry everything comfortably. The

Saga backpack from STM

is a good option as the suspended tech cell means that your laptop is elevated above the floor of the bag at all times – so if you drop the bag your laptop never actually hits the floor (easily done after a few drinks). Plus, the water repellent coating will keep your stuff dry whatever the weather. It's available in 4 colours from Amazon.co.uk, with a RRP of £59.95.

Stationery

– Despite having a laptop, you should still have a notebook and pen for taking notes in class.

Executive Pens Direct

has a nice selection of

pens

,

journals

and also

laptop cases

.

Alarm clock

– It's worth investing in a little alarm clock so that you don't oversleep if your phone battery dies.

Multi plug extension lead

– At some point or other, you'll likely want to have your phone, laptop and television plugged in at the same time (not a great combination for when you're trying to study!). Invest in a couple of extension leads so that you always have enough plugs available.

Speakers

– You'll be everyone's best friend if you can provide speakers at pre-drinks. They don't need to be expensive –

simple Bluetooth speakers

should do the trick.
Have you run out of space in your digs and need a place to store a few items? Access Self Storage can help – contact us today, or find your nearest store on our website and use the personalised quote tool.