Below are the absolute basic things you need for a new house – we've left it up to you to decide how you'd like to furnish your home.
Depending on how modern the kitchen is in your new home, you might need to upgrade the 'white goods' (fridge, washing machine and dishwasher) or install the basics, like a cooker. Those aside, the following are what you can consider essential:
Table

Chairs

Microwave

Kettle

Rubbish bin and bin bags

Toaster

Kitchen roll

Sponge

Washing-up liquid

Tea towel

Drying rack
Some tea bags and a loaf of bread wouldn't go amiss either!
You'll also need a wide range of kitchen utensils, including:
Cutlery

Crockery

Glasses

Mugs

Sharp knives

Can opener

Baking tray

Pots and pans

Vegetable peeler

Bottle opener

Wooden spoon

Spatula

Salt and pepper shakers

Scales

Measuring jug

Mixing bowl

Serving platter

Oven gloves

Colander
Bathrooms are generally already kitted out with the essentials (toilet, sink, shower and/or bath). The following essentials cover everything you'll need for the first morning you wake up in your new home:
Hand towel

Towel

Bathroom mat

Toilet brush

Toilet roll

Toilet roll holder

Soap

Toothbrush

Toothpaste

Bin
Some basic cleaning products might also be useful:
Bleach

Bathroom spray

Glass cleaner

Limescale remover
Ideally, you don't want to buy too much furniture before you move into your new home, because this will make moving more difficult and potentially more costly. These are the bare essentials you need for a comfortable living room:
Coffee table

Couch (or comfortable chairs to sit on)

TV, with something to put it on (either a TV stand or a bracket to fix on to the wall)

A TV cable

Wi-Fi (so you can watch Netflix)

Lamp
Of course, the main thing to have in your new bedroom is a bed. But there are a few other essentials, including:
It's likely that your new home will be a bit dusty after all your boxes have been moved in. Here are the basic cleaning products you'll need ready:
Wiping cloths, sponges and scrubbers (microfibre cloths are particularly good for dust)

Feather duster

Mop and bucket

Dustpan and brush

Washing-up liquid

Floor cleaner

Kitchen and bathroom spray

General disinfectant

Vacuum cleaner

Washing powder/liquid (if you have a washing machine)

A clothes horse (these are especially handy if you don't have much radiator space)
Other essentials for a new home
All homes should have a box of medicine, a first aid kit and a few necessary grooming products. The main ones include:
Painkillers

Disinfectant

Plasters

Bandages

Thermometer

Nail scissors/clippers

Pens

Paper

Scissors

Sellotape
In terms of safety, make sure you have the following:
Smoke alarm

Carbon monoxide alarm

Torch

Fire extinguisher

Fire blanket
Finally, in terms of hardware and tools, the following are essentials for any home:
There are many other things you need for a new house, but those can be accumulated over time. It's important to make sure you have the absolute basics to begin with – don't buy too many items before moving, as you may waste money on things that don't quite suit for your new home. The cost of all of these things can quickly add up!
A good tip is to take a video of the property you're moving in to so that you can keep looking back at it in the lead up to moving – that way, you can get a better feel for the amount of space you'll have and how much you actually need to buy.
And don't forget to get your bills sorted before moving in! Wi-Fi, gas, water and electric are all must-haves for your new home.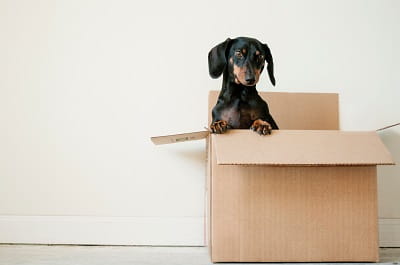 If you need somewhere to store your stuff while you're waiting for your new house to be ready, Access can help. Our moving house storage package allows you to temporarily store furniture before you move with flexible storage. We have self storage facilities across the UK, including Access Self Storage Romford, Access Self Storage Guildford and Access Self Storage Manchester.