Furniture Storage
There are plenty of reasons to consider furniture storage. Maybe you're moving home, redecorating, upsizing or downsizing. Perhaps there are some beloved pieces of furniture that don't work for your current home but might work in your next place, or you just can't find a dry place to keep your summer deck chairs during the winter.

Whatever you need furniture storage for, we're here to help. You can store furniture in one of our secure storage units anywhere in the country for as little as a week or as long as you want, at a low monthly price.
Answers to your furniture storage questions:
What is the best way to store furniture?
While an attic or shed might do in a pinch, the ideal place will be secure, dry and accessible, so you can be confident that you can pick up your furniture in exactly the same condition as you left it. Before you put your furniture away, make sure you do some storage organisation:
Clean it all thoroughly. Soapy water is fine for plastic, fabric or upholstery cleaner will work well for material, polishing cloth and metal cleaner will be needed for metal, and wood needs special care (as outlined below).
Take it all apart to make it easier to pack and store.
Cover them to protect them from dust accumulating.
Count your items and measure them so you know exactly how much storage you need.
Find a storage facility in your area and contact them to discuss storage arrangements – you may be surprised how low the prices are. At Access Self Storage, our nationwide stores are easy to access and offer the perfect environment for storing furniture. We have storage units in a range of sizes, so whether you're just storing a single bookcase or an entire house-worth of items, we have a storage unit for you.
How much does it cost to store furniture?
If you're looking for cheap storage for furniture, self storage is a great option. Rather than offering a fixed price nationwide, our storage prices are adjusted to local demand to ensure that everybody gets the best deal. At Access, you can request a quote online or by phone in minutes and find out exactly what it would cost to store your furniture at a self storage facility near you. We do require a deposit if you want to reserve a storage unit, but if you choose to take the storage unit it comes out of your first months rental, and if you change your mind, we will refund you in full. Get a quote online today.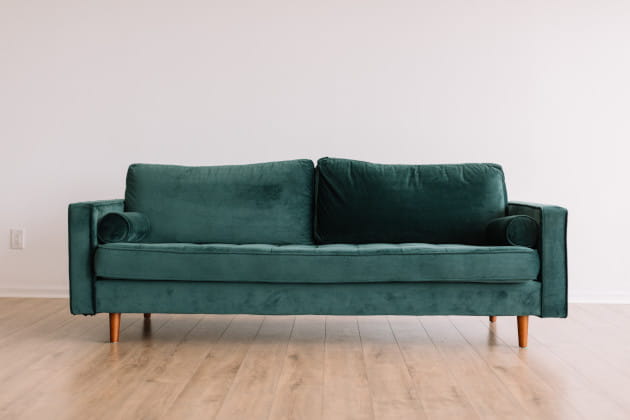 How do you protect wooden furniture in storage?
The most important factor in storing wooden furniture is the environment: it must be cool, dry and dark with as little seasonal variation in conditions as possible. When it comes to preparing the furniture for storage, disassemble it and give it a thorough clean.
For most pieces of furniture, a regular cleaning should be enough, but if it's a delicate or antique piece, consider waxing it. Paste wax offers the best seal against moisture. Then, wrap your wooden furniture, ideally without using plastic. Plastic can trap humidity and cause the wood to warp, so paper, cardboard, drop cloths, and even old bed sheets and towels are a better option.
Finally, transport it to your furniture storage unit and raise it from the floor using cardboard, a tarp, or a drop cloth to further reduce the risk of moisture. If you choose local storage for furniture, you can check in on your stored pieces a few times a year to ensure that they're still in good shape.
How do you prepare furniture for storage?
You don't need to take any precautions you wouldn't ordinarily take if you were moving. That means plenty cardboard protection on delicate corners and plastic wrap on scratchable surfaces.
It's also worth giving your furniture a clean before you put it in storage. If there's mould or pests lurking in a piece of furniture, they could spread while you leave the furniture unattended. Plus, cleaning the furniture means it's as good as new when you take it out of storage!
How should I get my furniture to a storage facility?
Finding local storage for furniture is vital. The nearer the furniture storage unit is to your home, the easier it will be to pick up, drop off and check in on. If you have a car and are transporting smaller items of furniture, you may be able to get them to a storage facility yourself – ideally with a little help from a friend.
If you're considering storing larger items like tables or wardrobes, you will need to hire a man with a van, rent a van yourself, or use a moving company. The friendly staff at the reception of any Access store will put you in touch with a trusted company, and many of our facilities have covered drive-up loading bays to make the process easier.
With almost 60 Access Self Storage facilities across the country, there is probably one near you. Use our online store finder to find out.
How much space will I need to store my furniture?
You don't want to damage your furniture by trying to fit it into storage that is too small. For example, a 75 sq.ft/6.98 m2 storage unit will usually hold the content of a one bedroom flat or small office, or 75 medium Access Self Storage boxes. The staff at your local store will be happy to advise on the size you might need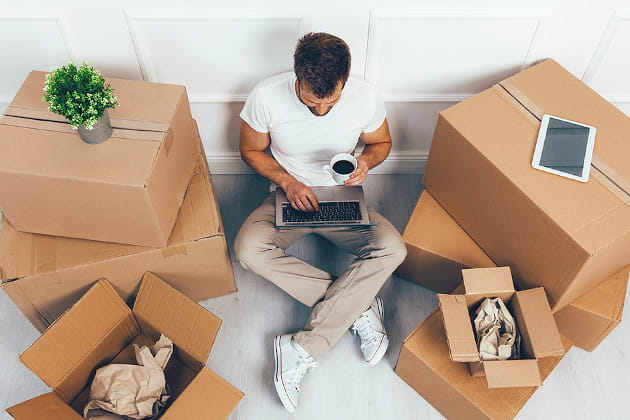 Why choose Access for furniture storage?
24-hour CCTV to protect your possessions
Many stores with gated and fence perimeters
Many stores have loading bays
Alarmed storage units available at most stores
We will never be beaten on price
No hidden costs, no admin fees and no deposit required
Friendly and experienced staff in store