Moving House Storage
Self Storage tips for moving house
Moving to a new house can be stressful – but storing your possessions safely while you move doesn't need to be! When you've packed up your possessions and are waiting to move in, you'll want a secure, friendly and nearby storage facility to keep them in. Using self storage for moving house removes the pressure of having to complete your entire move in one weekend. With Access Self Storage, you can move in at your own pace.
6 Reasons to choose Access for your home-move self storage
24-hour CCTV to protect your possessions
Many stores with gated and fence perimeters
Alarmed storage units available at most stores
We will never be beaten on price
No hidden costs, no admin fees and no deposit required
Friendly and experienced staff in store
Moving house is frequently listed as one of the most stressful life experiences. That's why we do everything we can – from securing our units so you can have peace of mind to offering the lowest possible prices – to help you make the process as smooth and problem-free as possible.
Why not also download our moving house essential checklist to help you keep on top of everything?
Moving home with pets?
Moving home is also as much of a life changing experience for our pets as it is for us, so it's essential that we plan our moves right to keep them feeling safe and settled. Take a look at our top tips for moving house with pets to improve your move!
Whether you're moving home or decluttering, watch these simple tips to help you better utilise the space in your storage unit.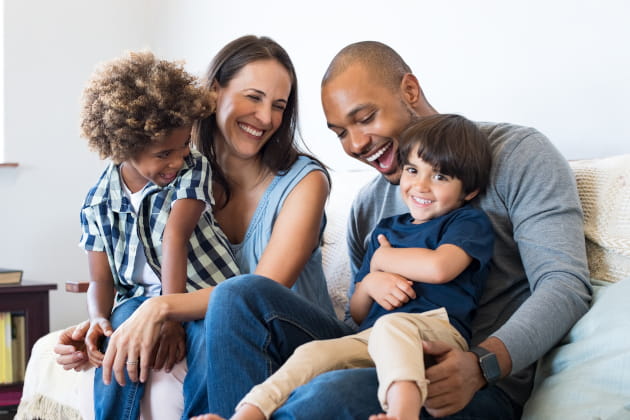 Temporary storage for your furniture before you move
Many of our customers even start storing their furniture before they have sold their house. Using our spacious, secure self storage units to declutter makes the property appear more spacious and attractive to buyers. At Access, we have a wide range of storage options, and there's no additional charge for moving between them so you can easily store a select few items or the entire contents of your house. Our packing experts advise starting with the least frequently used possessions, which you can move into storage well before moving day, so you have fewer things to worry about.
Fully flexible storage units for moving house
If your house move gets delayed for any reason, you can rest assured that your storage unit won't be an issue. We make it easy to extend or change the dates you store with us, and you only ever pay for what you use. We're more than just self storage, we go out of our way to provide security and flexibility.
Our friendly in-store experts will help you select a perfectly sized self storage unit for your needs. As well as offering home-movers a great deal on storage, we also have a huge range of packaging supplies from cardboard boxes for moving to bubble-wrap and tape.