Access Offices has provided affordable office rentals within and outside Greater London for more than 20 years. Privately owned, we deliver a range of unfurnished office spaces from 125 sq. ft to 10,000 sq. ft. for short- or long-term rental across the UK. What makes us stand out from most other office providers is access to low-cost self storage facilities. Meaning you only need to rent office space for your employees, your stock and equipment can be stored in a nearby storage unit.
Like you, we're constantly growing, adding additional office and storage spaces to our UK network of sites. With each new site built, we're extending the design, security and service features offered to our customers. We stand for economical office space with flexible leases. You can rent from us from as littles as three months allowing you upsize, downsize or even move out depending on your needs.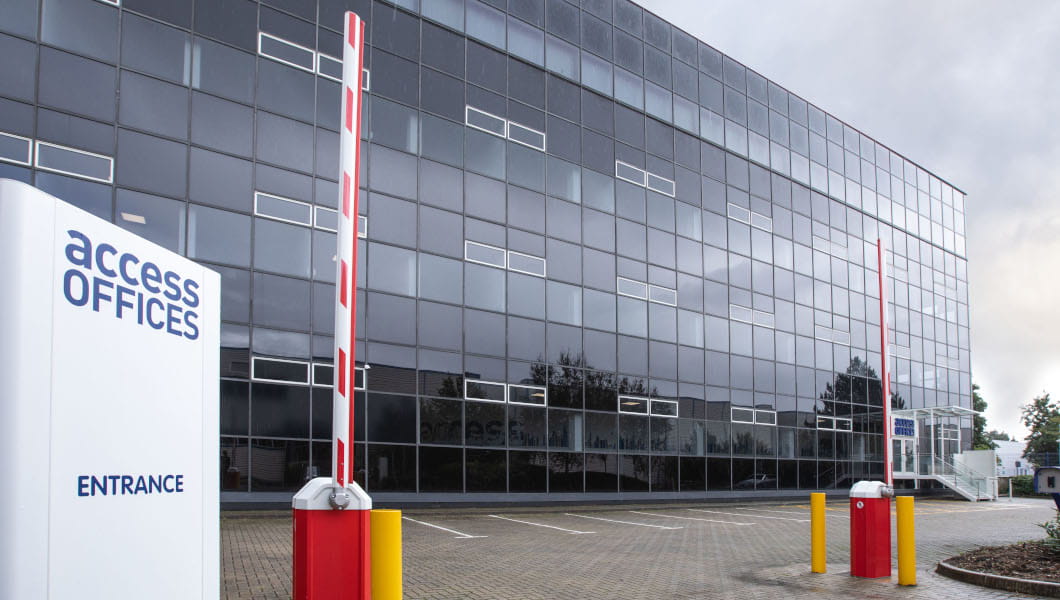 Our Customers
From small businesses to multi-site national companies, our friendly office space experts deliver affordable office space or combined office and storage space solutions, that help businesses grow. We're proud of the loyalty we have established with our office space customers and we continue to invest in our properties, people and business services.
Top 5 Reasons why our customers choose Access Offices
1. Office Rental Cost
Competitively priced fully inclusive office space that is regularly benchmarked against local office space providers.
2. Flexible contracts, with leases from as littles as 3 months
Economical office space with flexible leases, from as little as 3 months, that allow you to scale up or down to meet your changing business needs.
3. Secure, clean and accessible office space
Our buildings are clean, accessible and many have been purpose built. Customers gain access to their office via a PIN code door entry. Friendly reception staff are on site seven days a week during store opening hours and 24-hour CCTV and coded gate entry secure the facility. Access Offices are also equipped with smoke detectors and fire alarms.
4. COVID-19 social distancing measures in place
Our customers are asked to wear face coverings when entering the office, communal areas (i.e. entrance lobbies, corridors, toilets, kitchen, etc) and store reception.
5. On Site Storage
Access Office customers can reduce the office space they use for storing stock by renting an affordable business storage unit for a fraction of the cost. Our COVID-19 maintained, secure storage sites are equipped with trolleys and pallet trucks, easily allowing you to move stock between your office and storage unit.