Access' first Local Biz Hero is Andy Stuart, owner and manager of The Font Archive and a regular customer at Access Self Storage Manchester.
If you'd like to nominate yourself or someone you know as an Access Self Storage Local Biz Hero, get in touch with us on Twitter or Facebook.
What is The Font Archive?
The Font Archive owns a collection of over 90,000 historical typeface font designs, a selection of which are currently on sale to the public. So if you're looking for something different to hang in your home or simply want to own a piece of British industrial heritage, why not head over to www.thefontarchive.co.uk to see what's on offer.
Based in Altrincham, just outside Manchester, The Font Archive grew from Andy's salvage company specialising in vintage industrial furniture, lighting and architectural pieces.
That firm, which included Selfridges, Levis, River Island, Gola and Fred Perry amongst its clients, once operated out of a 3000 square foot warehouse which used to be a factory owned by Linotype & Machinery Ltd.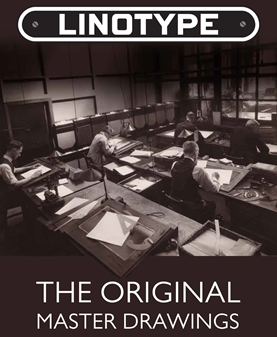 Linotype revolutionised the newspaper printing industry by making it quicker and easier for operators to set type for multiple pages – in fact, before it came along no daily newspaper in the world was bigger than eight pages. An estimated 30,000 linotype machines were in operation by the outbreak of the First World War and it remained the industry standard all the way up to the 1970s. Four presses were even installed at the Vatican!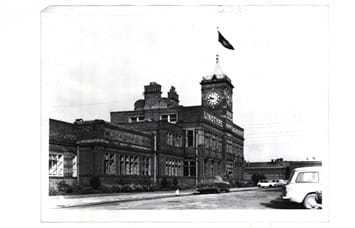 When we caught up with Andy he explained how The Font Archive came about:
"The whole factory was cleared in the 1970s apart from one room. When we looked inside it, we found it stacked to the ceiling with design drawings for the old Linotype letter keys. When we heard the factory was going to be converted into flats, rather than see all this history end up on the rubbish tip, I spoke to the landlord and offered to take them off his hands."
Why is the business an Access Self Storage customer?
After salvaging the font designs Andy then set about the mammoth task of sifting through over 90,000 designs, and selecting the best ones for sale, either online via the company's website or through partnerships with retailers, antique fairs and trade shows.
This wasn't going to be a fast process, (in fact Andy's still diligently sorting through them now, eighteen months on) and with the old factory building needing to be vacated, Andy needed to quickly find somewhere else to store the archive whilst the sorting was taking place.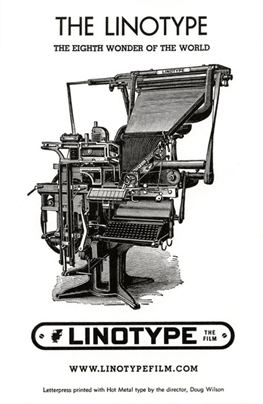 That's when he got in touch with Access, as Lee Porteus, store manager at Access Self Storage Manchester explained:
"Andy's storage requirements were interesting to say the least! He's dealing with a massive amount of paper, much of which has become quite delicate over time, especially the older pieces. Andy's storage solution needed to be secure, safe and free from risk of damp or fire, not only to tick all the boxes of his insurer, but also so that he'd feel comfortable leaving the entirety of his business' stock there."
"The best thing about using Access Self Storage is their flexibility," Andy said. "When it's time to sort through the next batch, the easiest option is to rent the unit next door and move some of the documents there to free up space. As I only need this extra capacity for roughly a week at a time, it's great not having to sign a long term commitment.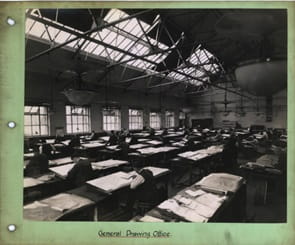 "A warehouse I'd used previously demanded a two-year minimum lease – that just wasn't going to work for me. I also still get other salvage opportunities from all over the Manchester area from time to time so it's reassuring to know that I've got a space where I can store everything."
What does the future have in store for The Font Archive?
Andy has had a busy few months lately, with the business being featured both at the Grand Designs exhibition in London and on the Antiques Roadshow.
He also has a lot of developments coming up in the next few months: "We've recently launched our online store on ETSY, and we've got retailers in both London and New York stocking our drawings. As well as building on these we're now talking with a prominent graphic designer and looking at making a coffee table book of the most notable pieces from the collection.
"And, of course, there's still more sorting to do!"
Historical value is important to The Font Archive. One thing Andy unearthed during a recent sort were deeds for land Linotype & Machinery Ltd. had bought from right back to 1800s, including where the Altrincham factory was built and other plots in the UK and around the world . Andy donated these to the Museum of Science and Industry in Manchester.
He also scans a copy of each drawing prior to sale for the University of Reading which is creating a digital archive.
What's the one piece of business advice you'd give a growing business?
"I'd highly recommend reading How to Start a Business Without Any Money, by Rachel Bridge. It's full of really useful cost saving advice, for budding entrepreneurs."
We'd totally agree – one of Rachel's tips is to use Access Self Storage's storage and delivery services as a great way to keep costs down!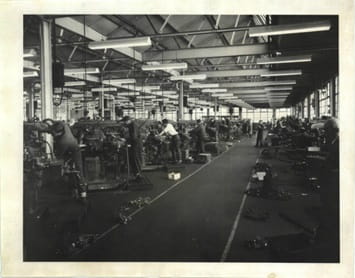 Thanks Andy, for speaking to us and to Lee for nominating him.