The leading UK event specialist racesolutions is at the head of the pack when it comes to organising successful running races. The owners have over 20 years' experience, running their office and keeping specialist equipment at Access Self Storage Reading to help thousands of runners cross the finishing line.
In March 2013, co-founders Chris Sumner and Claire Bond combined their passion and knowledge of running to form racesolutions. After working at one of Europe's largest running retailers, they saw a unique opportunity to provide support to anyone involved in planning sports events. From a 25-person triathlon race to a 20,000 plus charity walk, racesolutions has worked with hundreds of small and medium sized organisations to grow their events.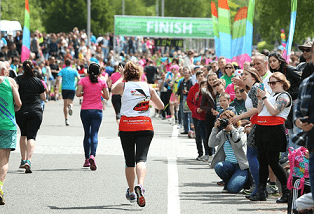 Venue access, water stations and a well-marked route are just some of the elements that will influence a runner's experience which is why racesolutions specialist event equipment is literally racing off the shelves.
What started as a 70 square foot storage unit at Access in February 2014, grew to include a five person, 165 square foot office. "Access Self Storage provided the perfect solution for us, having an office and flexible storage in the same place works really well", said co-founder Chris Sumners.
The seasonal nature of the running event industry means racesolutions has varied storage requirements. "The flexibility provided by Access has allowed us to add extra storage space during our busy event period and reduce back down to our equipment store during the winter", explained Sumner.
In May 2014 racesolutions reduced its storage space by 20 square feet, to then double this a year later. It now occupies a 110 square foot storage unit in addition to their office space. "The staff are extremely helpful and the costs are very reasonable. It was genuinely a great decision to come to Access", Sumner continued.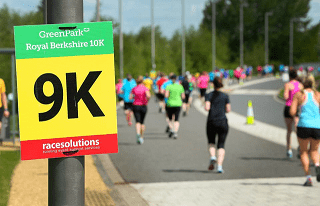 Prior to beginning their company, Chris and Claire had organised large running events such as Reading Half Marathon (20,000 runners) and Nottingham Marathon (12,000 runners). Since beginning racesolutions, the team has worked on some of the UK's largest running events including the North London Marathon, which attracted over 10,000 runners, as well as a charity run for 'Against Breast Cancer' which raised over £30K in its first year. racesolutions also initiated its very own twenty-four hour running race, Endure 24, which attracted over 2,500 runners in June of this year.
The business today is much more successful than Chris or Claire ever imagined it could be, with major sponsors including Oxford Properties and Mizuno International.
Always mindful of giving back, racesolutions also provides services for charities who require specialist event support.
"Our vision is to share our passion for running, improve industry standards, offer a great experience for the participant and raise money for charities", said co-founder Chris Sumner. "We aim to do this for both our own events as well as share our expertise with other event organisers".