It's been decided. You're moving into a new home. It's exciting and daunting all at the same time. But it doesn't have to be stressful. Check out these five crucial moving house things to do and make your move a breeze.
1. Declutter
Moving home is the perfect excuse to get rid of those items that are simply sitting in your house collecting dust. It is also great to move to a new home with a blank canvas to put your own stamp on your beautiful new property, notes Antler Homes.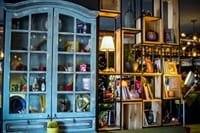 So, before you pack anything, go through all your belongings and remove everything you don't need or won't have space for. Not sure what to do with the stuff you're removing? Why not consider donating it to a charity, or if you suspect you might need it again one day, store it with Access. Contact our team today for a personalised quote
2. Notify people
To make sure all your important post reaches you once you've moved, it's advisable to notify people, like your GP and bank, of your change of address ahead of time. Similarly, if your children will be moving schools you need to notify their current school as early as possible so they can get the documents you'll need to enroll them at a new school ready.
3. Arrange home insurance
Home insurance is another one of the moving house things to do you shouldn't forget. To ensure you're covered from the day you move in, you should do this ahead of your move.
CORGI HomePlan explains that home insurance comes in two parts – buildings and contents. Buildings insurance covers the foundations of your home including walls, windows, fitted kitchen etc, whilst everything else 'loose' in your property would fall under contents insurance, for example your sofa, TV and clothes.
Buildings insurance can be called upon if the structure of your home is damaged – such as in a fire, flood or bad storms. You can claim for your belongings with contents insurance in these events too, as well as if you incur a theft or loss.
4. Arrange storage
If you are worried your new home won't be ready on the date you have to move, or if you want to make some improvements before you move all your stuff in, you should consider putting your belongings in self storage for a couple of weeks. This way you'll be able to redecorate without dodging boxes!
5. Get appliances checked by a gas safe registered engineer
Once you've moved into your home, its crucial to get the appliances checked by a gas safe registered engineer. CORGI HomePlan's research uncovered that many home buyers don't do the necessary safety checks and did not know that they can ask for a service record of all gas appliances in a home, including boilers, central heating, fires, cookers and portable heaters. Don't just assume your appliances are safe. Get them checked.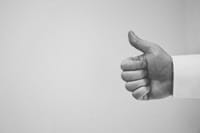 Moving into a new home doesn't have to put your whole life in disarray. If you plan ahead and make sure to take care of the moving house things to do mentioned above, your move should be stress-free and pleasant.
And remember, if you need to store some items while you're getting your new house ready, we can help! We have 60 stores nationwide, like Access Self Storage Basingstoke and Access Self Storage Wandsworth, so there is sure to be one near your new home!