Do you have a wardrobe full of clothes, yet feel like you have nothing to wear? Or are you looking to change your personal style with a few well thought out additions? With a plethora of shops around, and with stuff so quickly going in and out of fashion, it can be hard to know how to change your clothing style, what pieces to hold on to and which pieces are worth investing in.
To learn more about how to revamp your wardrobe, check out some tips below from the experts.
1. Think about your outfit from head to toe
It's too easy to forget how much your shoes can affect your overall look. Shoes are probably the most practical part of your wardrobe – they need to look good, keep you comfortable and fit you perfectly. Shoes have their own fashion cycles too – leopard print, studs and Perspex heels were all popular in the seventies and can still be found on the high street today. That's why Stevie Cape, Designer at women's designer shoe brand, Terry de Havilland suggests holding on to old shoes and updating them when necessary, "Espadrilles, sliders and pointed flats don't seem to be going anywhere in a hurry, but if you need to give these a bit of a spruce up, try investing in a press machine and adding modern detailing like studs and eyelets on to them, to combine old footwear with current trends."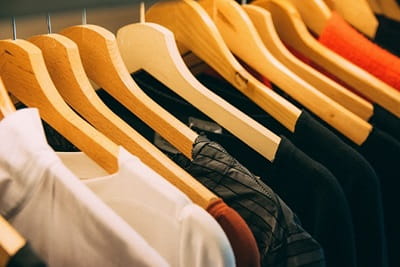 2. Invest in sustainable fabrics
As technology develops, so does fashion. Nowadays, it is much easier to purchase eco friendly materials and clothes, so if you're considering how to revamp your wardrobe, why not invest in some more responsible clothing? Italian football club Juventus has just announced a world-first eco-friendly kit made from recycled plastic, and this trend can be seen in every-day fashion too. Jess Archer, Brand Director at ELVI explains "In very simple terms, a sustainable fabric is when fabric has been produced in a 'friendly' way, this references how it is grown and how it is made. An example of this from our Premium collection is with our STASIS wrap dress. This has been digitally printed with water-based dyes, we only use what the print requires. No dye is wasted and unlike other printing methods, there is no caustic soda or flushing of the screens into the drains."
3. Check the material
With regards to material, it's worth taking the time to learn which fabrics are best for different items of clothing. You also want to consider how well the item will wash. For example, when it comes to staple items like trousers, Jess continues, "at least 2% stretch always makes a pair of trousers more desirable and more comfortable to wear for me, unless it's a wide silhouette. Most importantly, it makes for easy washing." So, check the labels of the clothes you have that you like the fit and wearability of, and see what materials are used.
4. New and alternative ways to shop
If you want to know how to change your clothing style without trawling the shops and various websites, you might enjoy new subscription-based services. As well as subscription businesses that send out consumables like razors and cosmetics, a number of businesses have sprung up to make clothes shopping more convenient. One example is Christian Benedict. It sells formal shirts to men up and down the UK, but through a fully flexible subscription service - subscribers receive a shirt every 30, 60 or 90 days (though can skip deliveries as and when). For women, Style Lyrical is a personal styling and shopping service which is brought directly to your door. Simply fill out an online form, speak to a stylist on the phone for 15 minutes and then wait for your box of hand-picked clothes to arrive.
5. Care for your clothes
Once you've purchased clothes and they become a part of your wardrobe, it's easy to just throw them back in the cupboard and not care for them. But it's really easy to take care of your clothes and is key to keeping them looking fresh. Christian McAleenan, founder of Christian Benedict, says "If you are going to invest in a jacket with the intention of keeping it for a while, make sure you take the time to care for it - hanging it on a broad shouldered hanger is key, as is occasionally having it dry cleaned. If you don't look after it, it will lose its shape and look pretty awful." So, get your best pieces dry cleaned and see how they come out – you might feel like you have a new item to wear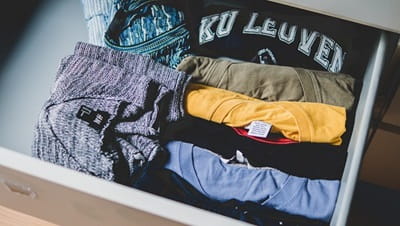 6. Try some DIY
Our final tip when it comes to how to change your clothing style: trying some homemade fixes. You don't need to be a contestant on The Great British Sewing Bee to have the skills to update your existing items. Nowadays, you can buy lots of different glues for no-sew projects, and clothes can often be dyed in a washing machine. These are two tricks that Christien recommends for updating your items, saying "Re-dying clothing is a great example of rejuvenating or completely changing the look of an item. This works particularly well with jeans. Beyond this, small changes to clothing can make a big difference, for example sewing on pockets to t-shirts will make them far more interesting."
If you're looking to store any of your clothes whilst you update your wardrobe, check out our self storage options all across the UK, including Access Self Storage Birmingham, Access Self Storage Isleworth and Access Self Storage Edmonton.