It's a new year and chances are, getting fit made it onto your New Year's resolution list. Take a look at the 5 best sports to keep fit and help you achieve your goals in no time!
A ComRes poll showed that exercising more and losing weight are the top New Year's resolutions in the UK. Sadly, many of us fail to stick to our goals and when summer rolls around, so do we. Working out though, can be hard work. Especially if you're doing it in a sweaty gym where you have to fight fitness freaks for a chance to use the equipment.
Luckily, going to gym isn't the only way to keep fit! Sports are a great way to improve your fitness. If you join a team or club, you'll also have other people to keep you accountable, which means you'll be more motivated to train.
These are the top 5 sports to keep fit in 2017, as recommended by experts:
Tennis
"Tennis is great for building fitness. It requires you to combine both speed and power, as well as snappy reflexes and inhuman endurance," says Luke Thornton fitness adviser at Discount Supplements. For example, in the 2012 Australian Open Men's Final, Novak Djokavic and Rafael Nadal slogged it out for an exhausting 5 hours and 53 minutes.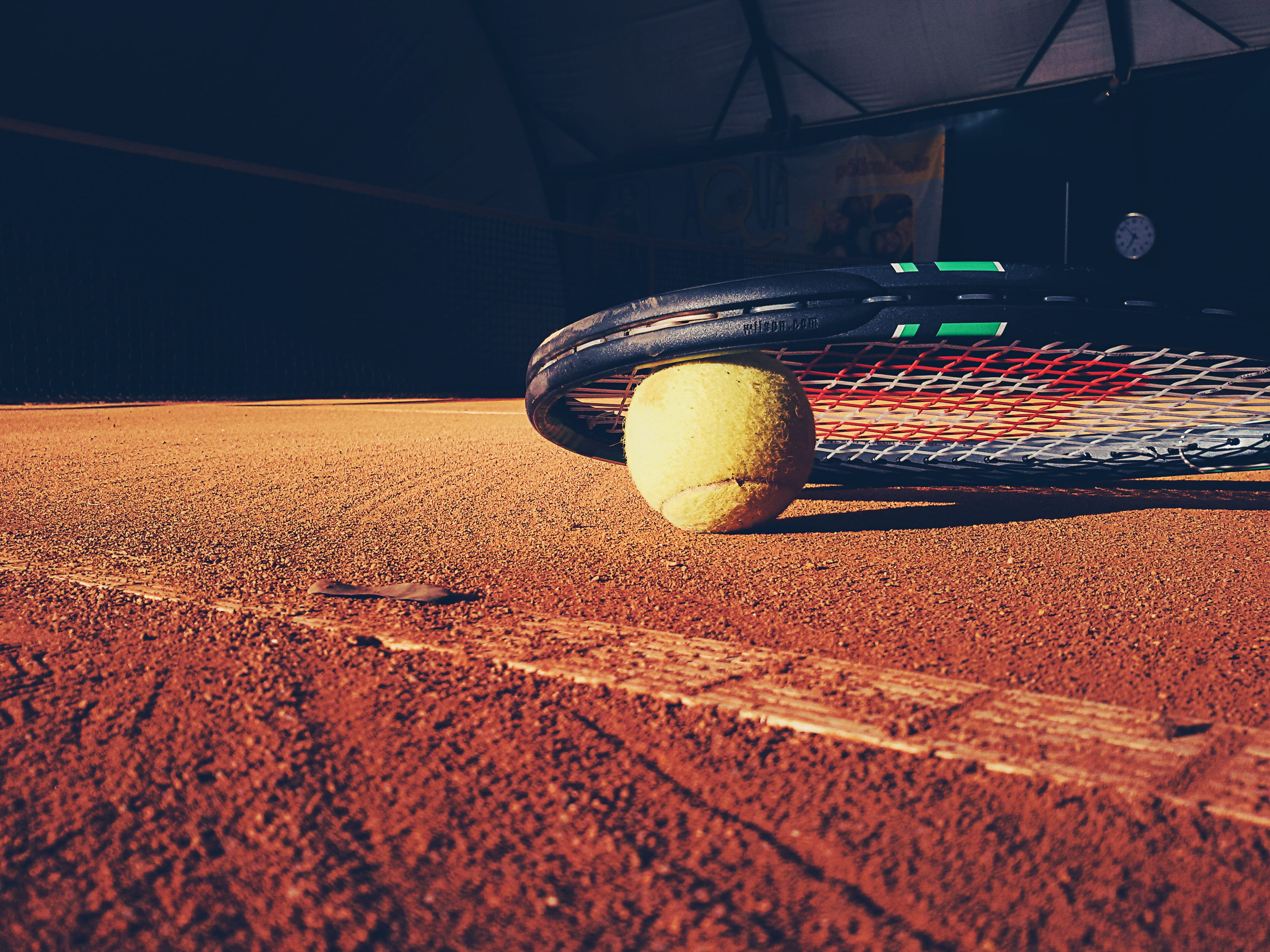 "Playing tennis will work all your major muscle groups as well as your cardiovascular system, making it perfect for those looking to get fit. There are hundreds of tennis clubs around the UK, as well as plenty of sports and leisure centres with easy to access courts."
Luke recommends keeping a racket in the boot of your car or at the office so you can let off some steam once a week. It's a perfect choice for those of us bored of the treadmill or looking to add something new to our exercise regime.
Running
If you want to get fitter without spending too much money, running is the perfect sport. It's easy, you can do it on your own time and you don't have to belong to a club to get started. All you have to do is lace up and head outside.
According to Runner's World a 160lb person will burn around 720 calories on a one-hour/6-mile run. It's obvious then why running is one of the best sports to keep fit.
Once you feel ready to run with other people why not try a 5k Parkrun? These weekly events are open to anyone and free to participate in!
Yoga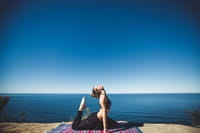 "Yoga is no longer just for hippies, it is a worldwide phenomenon, and rightfully so," says Luke from Discount Supplements. "Celebrities such as Russell Brand and Beyoncé swear by it, as well as elite athletes like Manchester United player Ryan Giggs and NBA star Lebron James.
Don't be fooled into thinking it's just breathing techniques and sitting cross legged. The American Osteopathic Association notes that yoga can increase flexibility, improve respiration, energy and vitality, and maintain a balanced metabolism. Although there are classes and studios across the globe, it can be done anywhere. All you need is a clear space and the will to do it."
Boot camp
Boot camp classes like British Military Fitness' sessions are becoming increasingly popular, earning it a spot among the top 5 best sports to keep fit.
In a British Military Fitness, or BMF, class you will do bodyweight exercises such as star jumps, squats, push-ups and burpees, interspersed with running and competitive games. But you won't have to do it alone – the classes are all about getting fit together and creating an environment where you feel confident and motivated to work out.
Swimming
Swimming is a great way to get fit without putting your body under too much strain. Unlike other sports that can put pressure on your joints, swimming is a low stress activity, and it's good for your heart!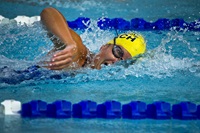 But don't be fooled by the lack of muscle burn, swimming is still a great workout and will help you lose weight and build strength. What's more, you can do it at any time of year if you have access to an indoor pool.
With so many options there's no reason not to get fit this year, so pick your sport and get going! And if at any point, you feel overwhelmed by the amount of sports equipment that has made its way into your house (or if your spouse starts to complain), you can always store some things with us. Our units are accessible 24/7 so you can collect your gear before an impromptu tennis match – no problem.