Many people built their home workspace, believing that the Covid crisis would be short-lived and that we would all be back in the office shortly. Now, as working from home has become an accepted option for many, it's worth taking the time to refresh, revive and renew your workspace.
Our survey of more than 1,000 people found that 63% of people who have worked from home for more than six months in 2020 now plan to make remote work a regular part of their future work life. If you're one of them, check out these home office tips from experts and our
working from home guide
for some ideas on breathing new life into your workspace.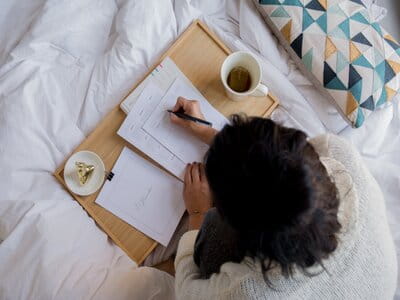 Choose what to keep
Before working on the space itself, it's important to declutter and ensure you're not cluttering your workspace with unnecessary stuff. The classic method of "keep," "discard," and "maybe" is a great place to start. Remember that you can give working items you no longer need to a local charity shop.
Don't forget about lighting
John Kinloch Anderson, the CEO of tartan company Kinloch Anderson, emphasises the importance of lighting. He notes that "science tells us that lighting has a tremendous impact on productivity, but is often the most overlooked component of designing a home workspace. If you are not lucky enough to have natural light flooding into your room, choose a light with a softly diffused shade that naturally spreads light over your desk space. If you don't have a fixture for this, then choose a pair of wall lights which can be positioned above your desk, just above head height."
Start thinking vertically
We all need tools, gadgets or documents for remote work, but storing them can quickly become an ordeal. To maximise the storage space you have available, consider forms of vertical storage like filing cabinets which offer the best storage-to-footprint ratio. Not only does this provide denser storage, but it also helps you organise your materials. Check out our working from home guide for more advice on maximising space by thinking vertically.
Create an ambiance
Rosie Axford, the co-founder of homeware brand Wicklewood, reminds people that workplaces are a multi-sensory experience. She offers the following home office tips: "create an ambience – tap into your olfactory sense with an essential oil diffuser or candle. Try surrounding yourself with pieces that inspire you from around your home, to help you maintain creativity and focus. Additionally, greenery is well known to boost both wellbeing and productivity – I certainly find that a couple of plants or a vase of flowers makes me happy."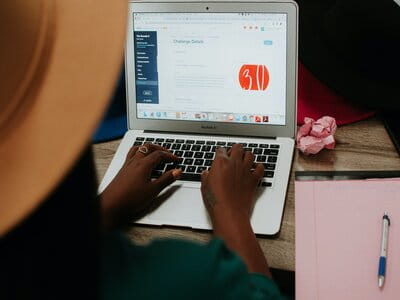 Invest in storage
Most people working from home have a limited footprint for their workspace, especially in cities. For these people, trying to fit everything they'll ever need in their workspace is impossible. Instead, they should consider the items they need in their workspace, breaking them into groups that they use at least once daily, weekly, and less frequently. Things you use daily and weekly can stay in the room, but for items you aren't using regularly, consider investing in a storage solution like a shed or self-storage unit – we have a special deal for people working from home.
Download our free working from home guide
If you're looking for more tips, you can download the Working From Home Guide for free.
We also launched our Working from Home Offer, which includes half-price storage for up to 12 weeks and 20% off packaging for a limited time only. We hope that this will make life easier if you're decluttering or redesigning your home workspace.