According to The Guardian, about a third of people in the UK collect something. There are lots of reasons why you might want to collect something – in fact, there is a whole area of study on the psychology of collecting. Some begin collections as a money-making exercise but for others, it's more emotional. Collections often allow people to relive their childhood, connect themselves to a period or to a time they feel strongly about. And, others collect simply for the thrill of the hunt and enjoy the idea that they are starting a puzzle that they will never solve.
But what do people collect? Are there still people collecting stamps, books and coins? And if so, do they have any value?
People often use our self-storage locations across the country, including Access Self Storage Islington, Access Self Storage Kings Cross and Access Self Storage Derby to store their collections. So, we thought we'd try and answer the question – what do people collect?
Comic books
The recent surge in comic books re-entering popular culture via film and TV has increased interest in comic book collection. First, there was major global television shows like The Big Bang Theory from CBS and The Walking Dead, from AMC. Then, there are the recent Marvel film franchises like Ant-Man, Wonder Woman, Deadpool and of course The Avengers. Plus the DC films – think Suicide Squad and Batman vs Superman.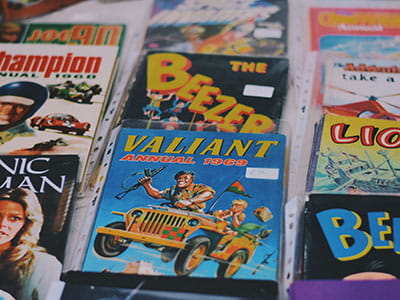 If you're thinking of investing in comic books, it's worth looking to see what films have just come out or are going to come out to use as a guide. For example, most Marvel comic book collectors want to own a copy of New Mutants #98, because that's the first time Deadpool makes an appearance. Sell My Comic Books has a handy guide on how to buy key issues and other lists worth looking at, including the most valuable comics by era.
Dolls
British singer Sophie Ellis Bextor used to say "I don't collect dolls, I just keep buying them" – until she realised that she had 60, so was a collector. And she is not alone – doll collectors are part of one of the largest hobby groups in the world. Some collect simply for pleasure (like Bextor) but it's big business, too. Bonhams recently broke the record for the world's most expensive doll, selling a rare German Kämmer & Reinhardt character doll for £242,500!
Before you go buying up all the dolls you can find, one resource that is good for guidance is the US-based United Federation of Doll Clubs. It is a non-profit organisation where you can find the foremost information in research, education, conservation, collecting, and appreciation of dolls.
Stamps
A stamp collector (or a philatelist, as they're sometimes known) collects postage stamps as a hobby. Stamps can be miniature works of art, treasured keepsakes, and rare collectibles. One of the oddities of philately in the UK is that the major dealers – members of the Philatelic Traders Society - abide not to sell stamps for investment. The idea is that people collect stamps for the pleasure of collecting and said stamp collections have a residual value.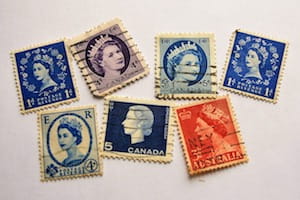 Stamp Collecting Resource has lots on information on selling, valuing and collecting stamps and the Stanley Gibbons catalogue is the trade's bible for stamp valuations (but worth noting that the prices in the catalogue assume that the stamp is in mint condition). There are still a number of active local stamp collecting clubs across Britain, which you can find on the Association of British Philatelic Societies (ABPS) website.
When asking 'What do people collect?', there really are so many answers. If our suggestions so far don't jump out at you, you could look into something else. Common collections include arrowheads, action figures, board games and sports cards.
If it's something less mainstream you're after, you could always consider something like tea-bag wrappers or cheese labels. A bit out there, but we're not making these up!
If you're thinking about starting a new collection, remember that our self-storage locations across the country, including Access Self Storage Reading, Access Self Storage Croydon and Access Self Storage Manchester can help you store your things – safely and in dry conditions. Our friendly team will be more than happy to help you out.