Student accommodation is not generally known for being exceptionally comfortable or pretty. But you don't have to live in a bland room that kills your vibe. We rounded up some experts and asked them for university room ideas to make your digs feel more like home
Here's what they came up with:
1. Consider a chic desk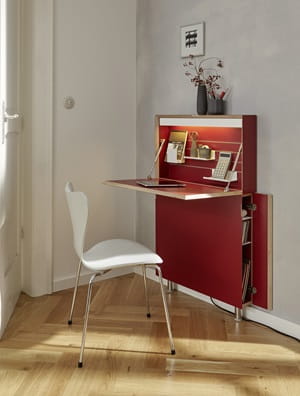 Access Self Storage Derby loves this sleek desk from Furl. With a floor area of only 0.09m² it will hardly take up any of your limited space! The desk can be closed to free up even more space in your room when you're not studying.
This desk is truly awesome as even with its slim design it still has everything you need to ace your studies – an area to keep your supplies, an integrated power supply and a glare-free light.
2. Change the blinds
Moving into a room that dozens of people have lived in before, chances are the blinds are no longer that nice. Their colour has probably faded over the years and as a result they make the entire room look dingy.
That's why Access Self Storage Mitcham suggests you replace them with bright and funky fashion blinds from Direct Blinds. They have many university room ideas - with a broad range of styles available so you are sure to find something that suits your needs and unique personality.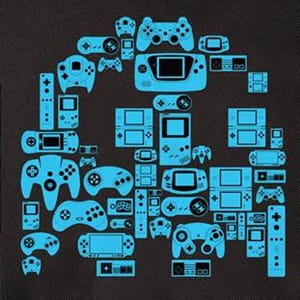 3. Add a plant to your room
A small thing can often make a big difference. Like adding a plant from Wyevale Garden Centres to your student room. Did you know that keeping a plant in your room can help purify the air, increase oxygen levels at night (to help you sleep before a big exam) and reduce stress? Access Self Storage Kings Cross recommends purchasing one for your digs today.
4. Invest in an illuminated mirror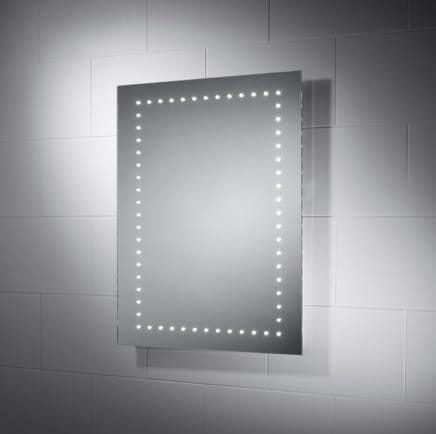 Student accommodation can often be quite dark and dingy, so use an illuminated mirror to make sure you are looking your best each day. Pebble Grey has a great range of battery powered options that are easy to install without needing an electrician.
And if you're not sure what to do with the mirror that is already in your room - why not leave it in one of our storage units with your other supplementary bits and pieces until you move out?
5. Make some space
If after reading all of this you've realised that décor isn't actually your problem at all, and that your room is quite simply cluttered, we've got you covered.
We know how small student rooms can be, so you definitely don't want to keep items you never use. So why not consider storing some things with us? At Access Self Storage we never run out of space. We'll store your possessions safely until you move into a larger place, and with 24 hour access, you can grab them whenever you want. We even have a free pick up and drop off service, available to students within a two mile radius of any Access store.
There you have it: five great university room ideas. So, while your room may be small it certainly doesn't have to be ugly or uncomfortable. Now if only studying was this easy...