Broke again? Too much month at the end of your money? We know, the struggle is real. But don't break out the instant noodles just yet! There are loads of great UK student discount offers you can use to make your money stretch further.
Here's a list of some of the best ones to get you started!
10% off outdoor wear and equipment
Can't afford to go on holiday during the long summer break? Don't fear. Camping is a seriously cheap way to get away and weather permitting (yeah we know that's a lot of permitting!), the UK offers some picturesque and affordable camping locations (think the Lake District or Cornwall for example).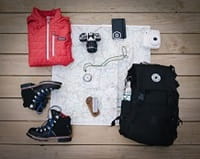 With a 10% discount at Blacks, Millets and Ultimate Outdoors you can get everything you need for your next camping trip, or festival without breaking the bank! All you have to do to get these student offers is register with UNiDAYS to verify that you are in fact a student.
33.3% off rail travel
If you're spending an exorbitant amount on transport you should definitely consider getting a 16-25 Railcard. The card (that will only cost you £30 for the year) will give you a guaranteed 33.3% (or a third) discount on all your rail travel. Less money spent on travel, means more cash for fun nights out – so what are you waiting for?
Free Office 365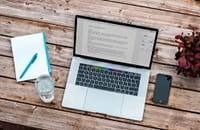 The only thing better than a student discount is getting something completely free!
That's what this deal from Microsoft offers! If you register using a valid school address you can get Office 365 completely free.
That's more – Microsoft also offers a 10% student discount on loads of other products, so you can get your computer needs sorted without breaking the bank.
And if you're a full- or part-time enrolled student at university, then you can buy Office for a measly £59.99 for four years (a huge discount as it's usually that much per year!).
50% off on self storage
Do you need to move out of your accommodation during the holidays, but have nowhere to keep your stuff? No stress, you can store it with us! We offer some of the best UK student discount deals with 50% off for up to eight weeks of storage to all new student storage customers. And if you're based in London you can also use our storage by the box service - you don't even need to leave the house, we'll pick it up and drop it off!
10% off groceries
Did you know that with a NUS Extra card you can get 10% off groceries at your local Co-op? This is the perfect student discount to help you out at the end of term when money's tight! All you have to do to redeem this discount is show your NUS Extra card at the till of any participating store.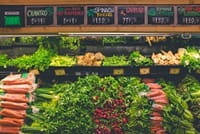 These year-round student offers are sure to help you stretch your pounds, but they are only the tip of the iceberg! There are literally hundreds of UK student discount offers being announced on a daily basis. To make sure you don't miss any of them, keep an eye on student offer websites, like StudentBeans and Student Money Saver.
Be sure to check out our student storage offers, or contact us to find out more.