Storage hacks are creative, unconventional ways to make your space work a little bit harder and help keep your space tidy. So, whether you're moving home and will have a little less storage or are simply trying to make a little more room where you already are, check out our list of space saving hacks.
Get creative with shelving
Installing shelving is among the simplest and most effective DIY tasks. Whether in the bathroom for towel storage, in the bedroom for your book collection, or anywhere else in the house, shelves are an aesthetically pleasing and functional addition to almost any room. However, you can go well beyond the shelves themselves. For instance, consider adding hooks – either adhesive or screw-in – under a shelf. This is a great way to store lightweight items like mugs or hand towels in otherwise unused space. If you're renting and can't put holes in the walls, consider a freestanding shelving unit.
Many space saving hacks are reminders that storage doesn't have to be used as intended – and shelving is no exception. Narrow shelving with a ledge, typically used to display books, is a great option for displaying indoor plants. Similarly, spice racks can make a wonderful display stand for books, ideal for little ones who want to keep their favourite picture book within reach at all times.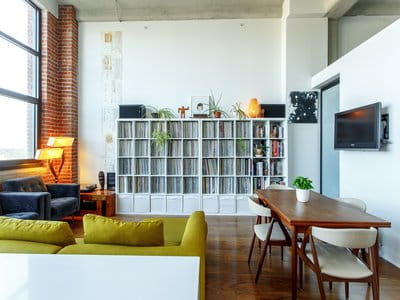 Crates, boxes and cupboards
Interior Design Guru Steph Briggs, co-founder of award-winning independent gifts and interior retailer, La Di Da Interiors, advises using mini-crates and furniture boxes for storing items in cupboards. She says: "Group items together; spices and herbs, first aid stuff and medicine, bathroom cleaning gear, kitchen cleaning gear, shoe cleaning products, water bottles. Vegetables and your basics such as pasta and rice also work in larger versions of these." As well as extending storage space, keeping boxes in your cupboards also makes it easier to get at items at the back that would otherwise be extremely hard to reach without unpacking the whole cupboard. Steph adds that "magazine holders are brilliant in cupboard organisation for larger and longer items such as rolls of cling film, foil, baking paper, chopping boards."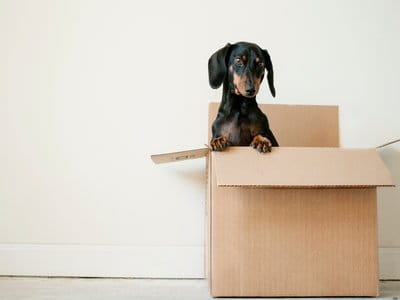 Hanging and wardrobe storage hacks
With a little creativity and a pair of pliers, you can transform a wire clothes hanger into a shoe hanger, freeing up space at the bottom of the wardrobe. Don't forget about the wardrobe doors, either. If there's a little gap between the contents of the wardrobe and the doors, you can affix hooks to the door to buy you a little extra space.
"In a wardrobe," says Steph, "you can use crates or boxes to bundle items such as socks, knickers, bras and sleepwear, if you don't have lots of drawers to use. If you need additional storage in a sitting room, look for wooden chests or boxes that you can double up as coffee tables or lamp stands."
In and under furniture
Design Consultant Sam Norris of Garden Street, an independent business that understands the importance of green living, spoke with us to offer some furniture-based storage hacks. He said: "Maximising the space you have through furniture design is one of the smartest ways of organising the items you don't need on display all the time. Storing items under the bed is something most of us can relate to. There's a difference though, between shoving stuff under there in an out of sight state of mind to storing these things properly.
He added: "A really simple method of organising that we can all get on board with is using low-rise plastic storage boxes that slot easily underneath most beds. The majority come with lids so you can avoid dust gathering on said items. A day bed is a great option for a smaller room if you're after a stylish more permanent option - these come with drawers built-in and the beds are designed to go next to the wall. They can be used for seating in the day and transform into a comfy bed for the night-time."
Don't forget to declutter
Storage hacks can only do so much. At a certain point, you just need to declutter. As Steph puts it: "Have a good clear out, be ruthless. If it's in the kitchen and you haven't used it for over 12 months do you really need it? Sell what you can on eBay and other selling sites to raise funds to improve your storage elsewhere. Or send it to the charity shop and feel good that someone else is getting use out of it."
If you want to declutter, but just can't part with your beloved belongings, consider Access Self Storage. We have stores across the country and a range of different storage lockers and storage units, sure to fit your needs. Check out our stores, including Access Self Storage Reading, Access Self Storage Portsmouth, Access Self Storage Islington.