Small business storage – space doesn't have to be an issue!
Small businesses can't always be run from a small space, but renting the room you need to run a profitable business doesn't have to be unaffordable.
It might not be the most obvious solution, but self storage could solve a lot of your space constraints and small business storage problems, and it doesn't have to be a hassle! But don't take our word for it, take a look at how five small companies used Access Self Storage to grow their businesses.
1. The online store that needed a flexible physical premises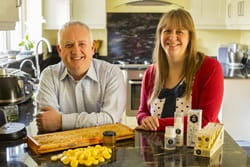 Husband and wife team, Nick Carter and Nicola Lando launched Sous Chef in 2012 when they were frustrated by not being able to get the ingredients they needed to make five-star meals at home.
With growing consumer demand, for their growing stock of 2,000 unique and exotic products, this online business soon saw a need for physical small business storage space.
Access Self Storage in Hornsey came to their rescue, initially providing them with a 250 square foot unit, in August 2012, which grew to 1,000 square foot in November and was further extended to a 1,665 square foot serviced office in spring 2013.
As the business continued to expand and product demand was high, Sous Chef arranged for a custom-built 4,585 square foot space in June 2014 with a warehouse, packing room, photo studio and six-person office, which it is planning to expand even further!
2. The small business, that needed affordable workspace (bigger than a house but smaller than a warehouse)
Small business owner Ghulam set-up online accessories store Echno to create quality eco-conscious products using discarded materials. Originally a shop situated on the High Street in Morden, the business was forced to close at the beginning of 2009 with the onset of the recession. This left owner Ghulam with a living room full of stock.
Expecting a further loss in profit, he decided to try and sell his remaining stock on eBay. The response was incredible and with no overheads and little effort, Echno became profitable again.
Restarting with a new business format, in early 2009, Echno re-opened as an online retail shop. After a couple of months, however, they realised it was impossible to fulfil the increasing number of offers from a small house. At this point, they thought about renting a commercial space but were not in a position to rent a warehouse.
Echno needed small business storage space that was not too big or too small, and Access Self Storage Mitcham could help. Over the past six years Echno has increased its storage usage by over 17 times to keep up with the demand. Echno now rents a 4,000 square foot office cum warehouse space.
Echno says that the flexibility offered by Access has allowed the business to expand its storage requirements on a needs basis, which has undoubtedly reduced both costs and stress levels.
3. The supermarket supplier that needed affordable warehouse-like storage space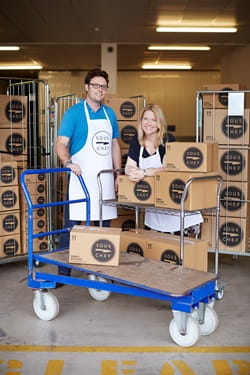 Harnessing the centuries-old healing powers of honey, propolis and beeswax, Bee Good has created a range of skincare products that are stocked at over 100 Waitrose and Fenwick department stores and continues to grow across the country, stocked in exclusive and prestigious stores.
Being a supplier to so many stores means that Bee Good always has to have stock on hand, in large quantities if required, and that they also have to keep the necessary raw materials in stock to keep their production levels up.
Access Self Storage Basingstoke plays an integral role in enabling Bee Good to manage stock levels, to ensure that they are always ready to deliver.
Bee Good keeps its raw materials and finished products in its 350 square foot storage unit (that it is looking to expand even further), and Access Self Storage also handles all their deliveries, provides pallet trucks and access to loading bays with forklift trucks and drivers – everything you would expect from a warehouse, but available on a smaller scale and at a reduced cost.
4. The DJ service that needed 24 hour access to their equipment
Wedding DJs can be terrible, and playing music that make people cringe in not unheard of. Identifying this clear gap in the entertainment market, Max Robinson and his team of DJs decided to become London's best choice when it comes to wedding music. Soon after Wedding Smashers was formed and has since has strongly positioned itself as the company with the right DJ for any occasion.
Since 2013, company has grown rapidly from one permanent staff member to 15 DJs, who play at over 250 events a year. This team, of course needs some serious equipment, that after a while became too much to be stored in someone's garden shed or garage.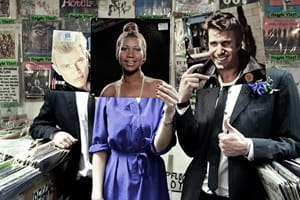 Wedding Smashers had a unique small business storage need as 24 hour access was crucial, as gigs usually don't happen during business hours! The Wedding Smashers staff also wanted to be able to move their equipment in and out of the unit easily.
Access Self Storage Islington met these needs, providing Wedding Smashers with a ground floor unit, the use of trolleys and, of course, 24-hour access.
5. The event business that needed flexible seasonal storage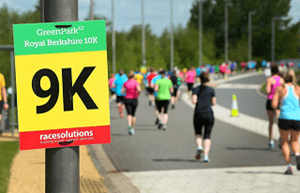 In March 2013, racesolutions co-founders Chris Sumner and Claire Bond combined their passion and knowledge of running to form a unique sports events planning company.
From a 25-person triathlon race to a 20,000 plus charity walk, racesolutions has worked with hundreds of small and medium sized organisations to grow their events.
Venue access, water stations and a well-marked route are just some of the elements that will influence a runner's experience which is why racesolutions specialist event equipment is in such high demand.
Because of the seasonal nature of the business racesolutions has varied storage requirements – and fixed-size small business storage would not have done the trick.
Access Self Storage Reading provides the flexibility racesolutions needs, with the company being able to add extra storage space during its busy event period, and reduce back to its minimum storage space during the winter.
So if you are a small business in need of a little bit more (or a lot more) space, why not consider self storage? We can almost guarantee that, once you see how easy it is, you'll wonder why you didn't do it sooner!