Whether you're new to London or have been studying in the city for years, chances are you'd like to try out a new bar every once in a while. If you're looking for an earth-shattering night out away from the student's union, on a rather tight student budget – look no further. Here's a list of the best student bars London has to offer.
Piccadilly Institute
Known for its interesting cocktails and mind-blowing décor, a visit to Piccadilly Institute in the West End is sure to make your weekend more exciting.
The bar has several themed rooms you can hang out in, they serve food and have happy hour specials! What more could you want?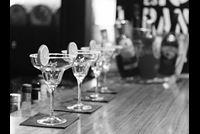 The Roxy
If you're looking for a cosy spot to hang out with your friends, or make new ones – The Roxy in Fitzrovia is the place to go.
This basement bar offers reduced entry fees to students on all their club nights and has half-priced cocktail pitchers between 6:30pm and 10:30pm, as well as other happy hour specials you can try.
The Shoreditch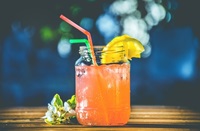 Dreaming of an island get-away? Then you'll love The Shoreditch, on Shoreditch High Street. The bar's décor has a tropical 80s disco feel (niche right?!), and they generally play a mix of soul and funk.
They also have generous happy hour specials that are sure to fit your student budget. Special offers include four beers or two cocktails for £10.
The CLF Art Café
A bar, café and event space in one, the CLF Art Café in Peckham is great for a casual night out.
One of the best student bars London has, this hangout stretches across four floors of what used to be a warehouse, boasting various exhibitions and activities. At night you'll be entertained by local DJs and independent artists. If you still have no plans for tonight, why not go check it out?
Roadhouse
Located near Covent Garden, Roadhouse gives you a taste of the USA with some diner-style burgers and a whole range of signature cocktails.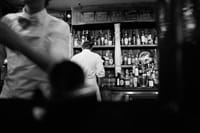 On Monday and Wednesday nights you can take part in some 'rockaoke' where you will get the opportunity to sing alongside a live band! If the crowd loves you, you could stand a chance to win a £5,000 prize! The bar also gives away free chicken wings on Fridays between 5:30pm and 7pm. Need we say more?
If you're looking for a great night out at a reasonable price, the best student bars in London are definitely a good place to start!
But these bars aren't the only businesses in the city with good student deals! While we can't serve you drinks, if you're looking to store a few things over summer – we can definitely help. We have some great student storage London deals and stores all around town including ones in Brixton and Tower Bridge, so give us a call and we can work something out!