Residents of Sydenham who are looking for a little extra storage space will be pleased to hear that our newest Access Self Storage facility has just opened on Stanton Way. The newly opened
Access Self Storage Sydenham
will serve the community's residents, businesses and
students
with secure, modern storage units and storage lockers, as well as business services and more.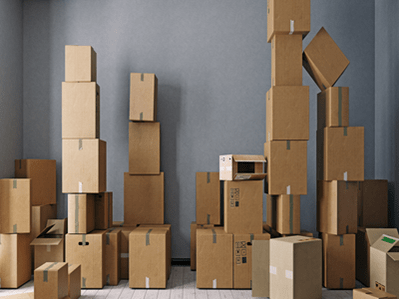 Residents of Sydenham who are looking for a little extra storage space will be pleased to hear that our newest Access Self Storage facility has just opened on Stanton Way. The newly opened Access Self Storage Sydenham will serve the community's residents, businesses and students with secure, modern storage units and storage lockers, as well as business services and more.
We built our new Sydenham self storage facility from the ground up, with convenience in mind. Customers can drive right up to load and unload from the covered loading bay, and there's large vehicle access, making it perfect for home movers and businesses storing excess stock. Like all of our stores up and down the country, we offer free trolleys and pallet trucks, as well as optional forklifting for heavier items.
During their visit, customers can catch their breath in our free Wi-Fi lounge, which we're sure will be welcome after some heavy lifting. We even sell packaging including boxes, locks and tape, making our Sydenham store a one-stop shop for all things storage.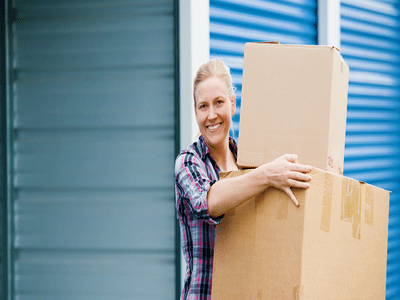 Your peace of mind is critical to us here at Access, so security was also a major consideration when designing our new Sydenham store. The entire facility is protected by 24-hour CCTV surveillance, and alarmed rooms are available for valuable items.
The new Sydenham store is also ideal for local businesses. South London is home to an incredible range of businesses, and our new storage space offers competitively priced options for storing excess stock. The new Sydenham store also offers rentable office space, telephone answering, records management and mailroom services, making it a perfect hub for growing businesses.
Mark Hope, the store manager at Access Self Storage Sydenham, said: "we're so pleased that we can finally open our doors to the people of Sydenham. This brand-new, state-of-the-art, and – importantly – cheap storage facility offers everything you need, whether you're simply storing some winter coats or the contents of your entire home."
Mark added: "get in contact with me or any other member of the team today. We're currently offering 50% off your first four months to all new customers!"
Contact Access Self Storage Sydenham now on 0203 993 1795. Or check out our other locations nearby: Access Self Storage Catford and Access Self Storage West Norwood.