Secure Mailbox Rental
Access Self Storage's standard and large mailboxes provide small business owners and individuals a secure, credible UK postal address for inbound mail.
Standard Mailbox
Size: W 38cm x D 30cm x H 22cm
Rental outside of London: from £25
Rental in London: from £30
Large Mailbox
Size: W 38cm x D 30cm x H 33cm
Rental outside of London: from £35
Rental in London: from £40
Mailbox rental price discounts
Pre-pay for 6 months and get 10% discount
Pre-pay for 12 months and get 20% discount
Prices are per calendar month including VAT
Minimum one month's rental
Find Mailbox services near you
Oops, we can't find the place you are looking for. Try again?
4 reasons to choose Access Self Storage's mailbox rental services:
Choose from 60 prime UK locations
Collect your mail seven days a week
Have your large items held for 24 hours free of charge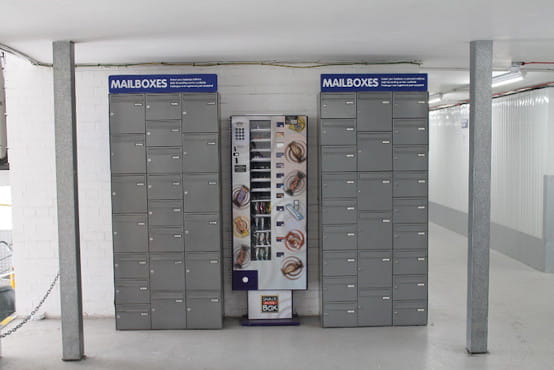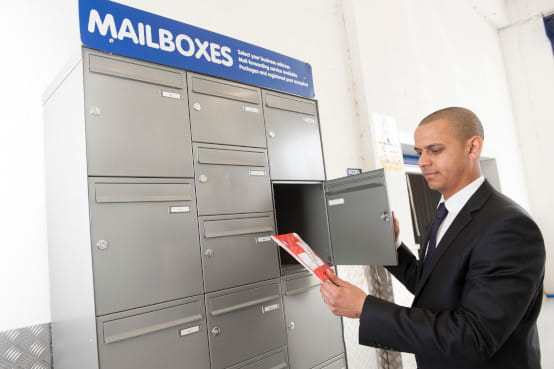 Speak to our Business Service Experts
Let us help you get started. Call our mailbox rental experts on 0808 278 2710.
Mailbox rental small businesses
If your business is expanding, our mailbox services can help you grow your operations quickly, easily and cost-effectively. For example, a company that operates locally (such as a plumbing business) can rent a mailbox in a neighbouring town, allowing them to list their additional address on Google My Business for free to attract new business.

For businesses that require a confidential mailing address or need to receive secure mail, our in-store teams can sign for Royal Mail and courier mail deliveries during reception hours.
Mailbox services for individuals
If you're planning to travel - for work, for a holiday or on a longer-term basis – using mailbox services can give you peace of mind that your mail is being received and held safely while you're away.
Mailboxes are also a great option for people moving home or living at a temporary address – having a mailbox address during your moving period means you'll never miss a letter.