As December 25 draws ever closer, our Christmas charity campaign comes to a close – just in time for Santa to deliver all the presents collected across the 13 participating Access Self Storage stores. Once again, the Access Self Storage team is overwhelmed by the generosity and support demonstrated by our customers throughout this year's charity appeal.
We launched our 2016 Christmas charity campaign last month with the aim of collecting as many toys and presents as possible for local charities. Our customers certainly rose to the challenge: with a great selection of gifts, we hope to help bring a touch of Christmas cheer to those less fortunate this holiday season.
Access Self Storage Northampton had another successful Christmas charity campaign, with a number of toys and gifts donated to the Northampton Child Care Team (NCCT).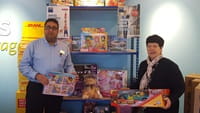 Customers at the Reading store really got into the spirit of the season, donating two hundred presents in total to the Royal Berks Charity. These lovely gifts will cheer up patients at the Royal Berkshire NHS Foundation Trust.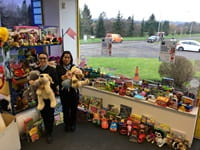 A big thank you to the customers at Access Self Storage Manchester who once again brought in a diverse array of toys for the Children's Adventure Farm Trust. These gifts will certainly bring a smile to many children over the Christmas period.
Meanwhile at Access Self Storage Portsmouth, around a hundred presents were collected for the Rowans Hospice. A huge thank you should go to Iain Morgan from Bladez Toys who donated £400 worth of toys to the Hospice that improves the lives of people with cancer and other life-limiting illnesses.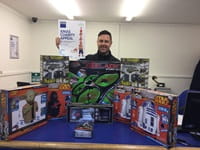 Thank you for all the donations dropped off at the Access Self Storage Guildford store for this year's Christmas charity campaign. These gifts will help spread the Christmas joy at the Royal Surrey County Hospital NHS Foundation Trust.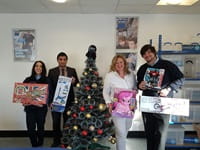 The large number of gifts dropped off at our Boston Manor store will go towards the Acton Homeless Concern Christmas appeal. The work they do helps provide support for those who need shelter. Your generosity over the holiday period is invaluable.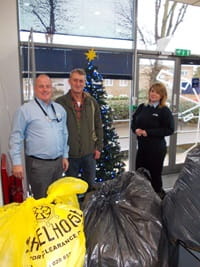 Meanwhile at our Fulham Broadway store, customers donated gifts to the Chelsea Children's Hospital Charity. All these lovely presents will make this Christmas season that little bit more special for children and their families who will be staying in the Chelsea Children's Hospital over the festive period.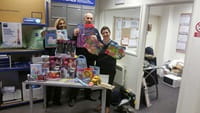 Customers at the Southampton store can be extremely pleased with themselves for donating 250 gifts to SCRATCH. A huge thank you to Eunice and Tony Kayley from T R removals, who donated all the presents in the photo to the Christmas charity campaign. These toys will make a huge difference to disadvantaged families.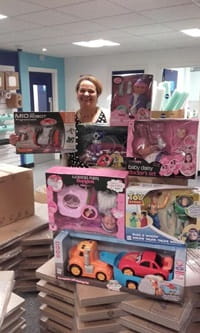 Access Self Storage Mitcham also had a Christmas charity campaign. This year's gifts will help the Salvation Army bring some Christmas cheer to those less well off at this time of year.
The great selection of gifts collected at the Access Self Storage Coventry store will go to patients at the Myton Hospice. Committed to treating patients with dignity and respect, your donations will make a huge difference this Christmas.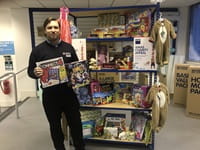 Thank you for all the gifts dropped off at the Birmingham Selly Oak store. With over a hundred presents, your generosity will bring a smile to the faces of patients at the Queen Elizabeth hospital. Our store manager, Deslynn Barter, and Customer Service Advisor, Julian Hamilton, will make sure that the presents are delivered in time for Christmas.
Meanwhile at our Cricklewood and Neasden stores, over 150 donations were collected. This great selection of gifts will go to Ashford Place Charity to help bring some festive cheer to disadvantaged and marginalised people this Christmas.
Kevin Pratt, marketing executive at Access Self Storage, says, "With a total of 1400 gifts donated, this has been another hugely successful Christmas Charity Campaign. We are overwhelmed by the support our customers have demonstrated and would like to thank everyone involved for their contributions."
Access Self Storage would like to wish all its customers a very merry holiday season!