Brixton (South-London) is an interesting place – vibrant and multicultural. The area even has its own currency, the Brixton Pound (each note commemorates a local hero and can only be used in the district). But the charms of Brixton don't end there, if you're looking for suggestions of what to do in Brixton, you've come to the right place.
Here's our top five things to do.
1. Brixton market
No visit to Brixton would be complete without a trip to Brixton Market on Station Road, also known as Brixton Village. here, you'll find everything from Afro-Caribbean spices, to Indian and Vietnamese supermarkets and South American butchers, and restaurants! But food isn't the only reason to visit the market. Strolling through the area you'll also find various independent shops selling everything from local art, to clothes and jewellery.
2. Party on Effra Road
If you're after a great night out in Brixton and fancy a change from Brixton Academy, you should definitely head towards Effra Road. Here you'll find two great evening venues just a short walk from each other.
If you're over 21 and into live music, check out Hootenanny. They regularly host reggae and live band karaoke evenings, so you're sure to be entertained.
Or if you'd rather spend the night at a pub quiz or watching some live comedy, head over to Effra Social. They also have a great dancefloor which often hosts funk and disco nights!
3. Relax in Brockwell Park
Looking for somewhere to relax and wind down? Then you should visit Brockwell Park where you can enjoy amazing views of the Central London skyline. If the weather is good you can spend some time in the sun, but even when it's cloudy the park is still a great place to hang out, with flower gardens, ponds and even a playground to keep any little ones entertained.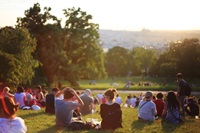 4. Catch a movie at the Ritzy
Not sure what to do in Brixton this weekend? Well, if you love the cinema the answer is obvious – visit the Ritzy Picturehouse.
One of the oldest cinemas in South London, the Ritzy has an old-school feel that you're sure to remember. The cinema shows a mix of new releases alongside independent films and classics – so there is something for everyone.
If you're heading over for a film, also make sure to check out the cinema's bar overlooking Windrush Square where you can have a drink.
5. Grab some beers at Brixton Brewery
Keen to try some new craft beers? Then Brixton Brewery is where you should go! Founded in 2013 by two local couples, the brewery hand crafts its beer in small batches to produce only the best
Join them for a behind the scenes tour of the brewery combined with a tasting, or simply stop by for a look – the choice is yours.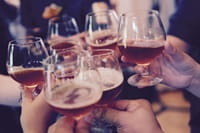 There's no reason to wonder what to do in Brixton! The area is packed with fun activities catering to all tastes.
Should you, after a visit to the market or brewery, find yourself with too many souvenirs to store at home – remember we have a Brixton branch, Access Self Storage Brixton Hill, that would be happy to help you out with short or long-term storage!
Get in touch with the team for a personalised quote.