The year is coming to an end, and chances are you've booked an amazing December holiday trip to end 2016 off in style. Now if you could only get to your holiday destination without the hassle of travelling… To make your next trip start and end well we spoke to some experts and compiled this list of travelling the world tips. If you make use of these simple steps, you can traverse the globe effortlessly (and without spending an arm and a leg).
Before you leave:
A great overseas trip starts long before you get on the plane. As with many things in life, thorough planning prevents things from going awry – and in this case, reduces travel anxiety.
Do these things ahead of your trip to save money and avoid stress:
Book your plane tickets at the right time
In its Annual Flight Study, travel search engine momondo.co.uk states that the best time to book a flight is 56 days in advance of your trip. Do this and you could save up to 28% in fares. The site came to this conclusion after analysing more than 13.2 billion flight prices across its 100 most popular routes.
Momondo also found that evening departures between the hours of 6pm and 12am typically offer the cheapest fares, and that it is usually more expensive to fly in the morning and midday, before 3pm. Furthermore, Tuesday is generally the cheapest day to fly, while Saturday is by far the most expensive.
Pre-book everything you can
When going away on holiday, it's advisable to pre-book as much as you possibly can. From the seats you'll be sitting in on the plane to your airport transfers, your accommodation and all your entrance tickets for the main tourist attractions. Travel agency www.sunshine.co.uk founder Chris Clarkson notes that by doing this, you won't have the stress of sorting everything out on the go, you'll spend less time waiting around and you will even save a fair bit of money
If you're moving out of your apartment to go travelling – you don't have to sell off all your stuff! You can either use traditional self storage to pack things away until you get back, or, if your things fit nicely into a box, think about using storage by the box.
On the plane:
Flying somewhere for a holiday is one of those things that always sounds more fun than it actually is. After a couple of hours on a plane, you usually start doubting the airline's advertised legroom dimensions, and wondering why you simply cannot fall asleep.
Luckily there are some things you can do to make air travel easier. Health and Fitness Travel gave us some great travelling the world tips that will make your next flight much more comfortable.
Bring your own pillow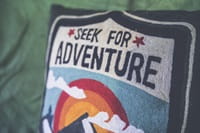 Sleeping while sitting up is not that easy, but a travel pillow can make it much more comfortable. Always pack one in your hand luggage to ensure that you get enough rest on the flight.
Dress comfortably
There is no need to be fashionable while flying, so dress down rather than up for long-haul travel. Loose-fitting clothes and comfortable shoes that you can slip on and off won't impede blood flow around the body; a factor which can contribute to the risk of deep vein thrombosis.
Pack a nasal decongestant
Many people suffer from cabin pressure during a flight owing to congested sinuses. For certain people, it can be excruciatingly painful, so using over-the-counter nasal decongestants may help to alleviate the symptoms before you fly. Additionally, using a saline nasal spray will ease nasal discomfort and dryness provoked by low humidity on the plane and will protect against cold and flu germs.
Stay hydrated
Cabin air is exceedingly dry and will dehydrate your system, as well as putting you at a higher risk of catching a cold or infection. Drink plenty of fluids and eat snacks with high water content such as peppers, cucumber and apples, and avoid caffeinated or alcoholic beverages, as these too can exacerbate dehydration.
Be active and keep moving
During long flights, it is vital to be active and keep moving about to minimise the threat of deep vein thrombosis and relieve cramped muscles. Walking up and down the aisle when the seatbelt sign is off and flexing and stretching your legs when seated will encourage blood flow around the body and help reduce any swelling in your ankles or feet.
When you reach your destination: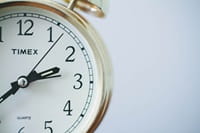 Once you've reached your destination, there are some more things you can do to make your trip as memorable as possible.
Reduce the effects of jet lag
Health and Fitness Travel recommends trying to adapt to the local time zone as soon as you can once you've reached your destination. This means resisting the urge to sleep or eat meals at the wrong time of day. If you arrive during the day, going for a stroll outside will help you adapt more easily and the natural light will encourage your body to acclimatise. Likewise, if you arrive in the evening or night, adopt the local bedtime and try to go to sleep.
Use apps
There are apps for everything these days, and travel is no exception. Whatever your destination, says Chris Clarkson, there will be apps that will help you make the most of your time there - including maps of the area, top things to do and sights to see and even language apps to help you communicate with the locals.
One such app is Envago. Luijana Kharusi, Envago founder notes that the app allows you to find exciting adventures around the globe. These include flying over Everest, taking a reindeer Sami sledding trip to see the Northern Lights in Norway or joining a nomad tribe experience in Venezuela. Booking through Envago before you go guarantees your place, enables you to connect with other adventurers attending the same experience, and importantly, helps you manage your travel spending.
Left luggage
If you're looking for somewhere to store your bags while you travel – look out for left luggage services, traditionally found at train stations and airports, to stow away your bags. This is a great option if you're only in a city for a day and want to explore without dragging your bags across the city. If you're in London, contact our luggage storage team at Kings Cross.
Now that you've read our travelling the world tips, and know how to travel efficiently and with less stress, all that's left for you to do is to book your next trip! And remember, if you're going away for an extended period of time, to do an around the world trip for example, you can always store your house contents with us if you'd like to rent your home out for some extra income while you're gone.