We all need to sort out our clutter from time to time. Whether it's running out of room in the house, feeling overwhelmed by massing hoards of junk or simply wanting to organise our living space a bit better, you don't have to be a candidate for Channel 4's The Hoarder Next Door to feel it's time for a clear out.
However, it's not always easy to know where to start. To help, Access Self Storage recently spoke to Juliet Landau-Pope, a professional life coach and declutterer for some advice and top tips.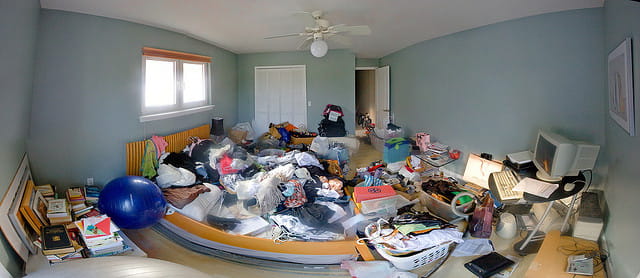 What are the potential benefits of de-cluttering in terms of mental wellbeing?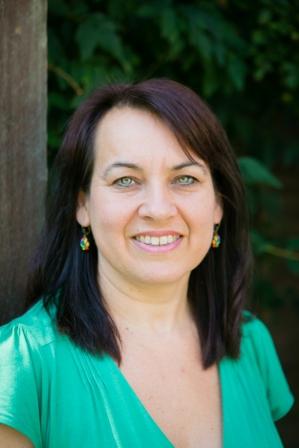 Many of the people who contact me for help with decluttering describe themselves as overwhelmed, and the hardest challenge is often overcoming procrastination. The decision to take charge of your physical environment, perhaps to regain use of a particular space, can lead to many positive changes – in your home and in your head.
Although the process may seem daunting, decluttering boosts energy and motivation – it can be both empowering and liberating. Many people also feel more confident about hosting visitors so they can enjoy sharing time with others.
Have you noticed in recent years that more or less people are interested in getting help with de-cluttering? Why do you think that might be?
Yes, there's definitely been an increase in the number of people seeking help with decluttering. The media has highlighted the particular challenges of hoarders but even people with everyday clutter issues such as too many books, clothes, toys or papers realise that they don't need to struggle alone. The organising industry is becoming more established and just like hiring a personal trainer to support an exercise programme, I think people realise the advantage of getting individual support.
I'm a certified member of the Association of Professional Declutterers & Organisers (APDO-UK) which now has more than 110 members nationwide so wherever you are in the UK, you're likely to find someone who can offer practical and professional help.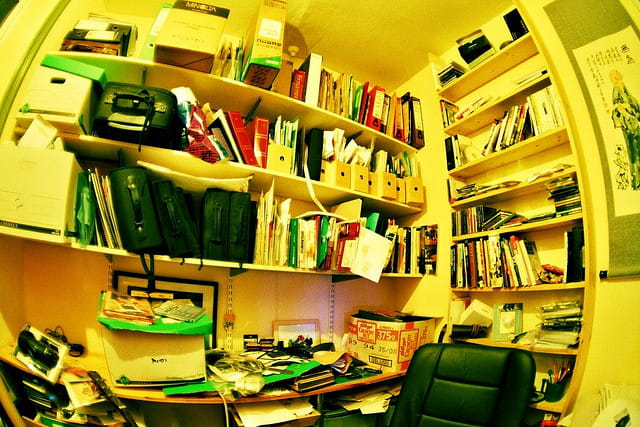 For someone faced with the intimidating challenge of a cluttered room, where do you advise them to start?
I'd suggest starting somewhere that will make a visible impact so it will help to motivate you. There may be things on the floor or on surfaces that are getting in the way. It's also helpful to start with tasks that are not too demanding emotionally. Leave the photos and personal papers till a later stage.
Following from this, could you offer any top tips for tackling clutter?
My top tips are:
Focus on positive goals – clarify what's important to you about decluttering and what you want to achieve.
Break the project down into small steps and celebrate every achievement.
Find purposeful ways to part from things you no longer want or need – learn to reuse, recycle, donate and discard.
Review the habits that lead clutter to accumulate such as where, when and why you shop.
Try to develop routines so that you and other members of your household keep clutter at bay!
You can find out more about Juliet Landau-Pope at jlpcoach.com, or follow her on Facebook and Twitter.