1. Visit the Chislehurst Caves
This one comes highly recommended by our team at Access Self Storage Orpington.

If you're keen for a bit of adventure then you should definitely add a visit to Chislehurst Caves to your list of things to do in Orpington.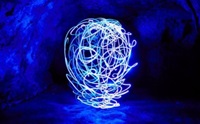 The caves are a labyrinth of man-made tunnels deep below the ground, forming a maze that covers more than six hectares. The tunnels were initially dug to mine chalk that was used in lime burning and brick-making as well as to fire tinderboxes and flintlock guns.

Later, the tunnels served as munitions storage during WWI and then as one of the country's largest deep air-raid shelters, protecting over 15,000 people during WWII. Then, in the 1960s and 1970s they became a jazz night venue! And more recently, as well as tours, they have become known as a great place for 'light painting'.


2. Exercise and relax at the Walnuts Leisure Centre
Getting a membership at the Walnuts Leisure Centre is a must if you've recently moved to Orpington. You'll have access to two pools, a sauna and steam room, a gym, squash courts and a five-court sport hall – everything you need to stay fit.

What's more, they have a crèche for children from eight weeks to five years and children's sports courses including football, gymnastics and trampolining. So, no need to worry about child care while you work out!


3. Explore Down House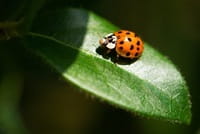 As the house remains much the same as it was when Darwin lived there, you'll get a good idea of how the world renowned evolutionary biologist lived. Many of the house's ground floor rooms are filled with family portraits, furniture and personal possessions, while the study contains his writing desk, chair and objects related to his work.

The gardens have also been restored to their appearance in Darwin's time, and some of his experiments on plant and insect life have been recreated on the premises.


4. Picnic at Priory Gardens
If you're looking for a relaxing, less educational, activity in Orpington, why not go for a stroll through Priory Gardens? The gardens have a relaxing atmosphere with pretty flower gardens and sweeping ponds.

It's the perfect place to go if you want to get out of the city for a bit, so if you live in central London and nature is your thing, pack a picnic head down to Orpington station and spend the day in this peaceful setting.


5. Discover the area's Roman history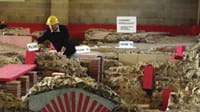 It is believed that the villa was occupied from about 140 AD to 400 AD, occupying the centre of a 500 acre farming estate. The house was altered several times during this period, at one stage having at least 20 rooms.

Today, the remains of 10 rooms can be seen within a modern cover building. In addition to general tours, the villa also offers children's activities like dress up games and mosaic making.

Their Twitter feed is also full of fun Roman related facts if you fancy learning something new on a rainy day.
If you live in the area you should definitely make a plan to try some of these things to do in Orpington – it will be well worth the effort.

And remember if you're ever in need of storage in the area, our friendly team at Access Self Storage Orpington is just around the corner from the station.

Check out Access Self Storage Croydon and Access Self Storage Charlton if you need somewhere a little closer to London.