There's nothing worse than being bored all weekend – knowing that you could be out doing something fun and amazing, but not having any idea where to go. If you live in Basingstoke or Hampshire we're coming to your rescue! Check out this list to find all the best things to do in Basingstoke.
Here are five things in the area you can do this weekend:
1. Go go-karting
If you'd like to get your heart racing a bit, then why not go go-karting? Absolutely Karting has a race track in Basingstoke, with a huge open plan circuit.
The venue is kitted out with a fleet of massive 270cc petrol powered Honda engines that roar round the circuit. The Sodi GT5 karts are equipped with the latest tech, making them fast, super comfortable and ideal for both seasoned pros and amateurs.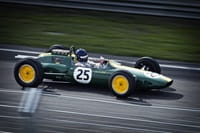 What's more, you don't need a licence to drive and they provide all the racewear you'll need. With karts available for adults and kids this is an activity the whole family can enjoy.
2. Shop till you drop
If you're looking for a shopping fix – head on over to Festival Place Shopping Centre. With over 200 stores, including staples like Zara, Next, Debenhams and M&S, you will literally be able to shop until you drop!
If you accidently overdo it on the shopping, run out of room to store your new clothes and need to clear some space – remember, we can always take care of some of it for you. Our Basingstoke storage units are less than three miles from Festival Place.
3. Visit the Milestones Museum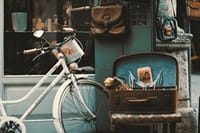 Do you want to learn more about Basingstoke's history? Whether you've just moved to the area of have been living there your entire life, the Milestones Museum will give you the opportunity to literally step into the town's history, with life-size Victorian streets, buildings, shops and vehicles.
The museum also features authentic room-sets that will show you how homes in the area developed through the decades from 1930 to 1970, as well as a 1940s sweet shop where you can satisfy your sweet tooth.
Finish off your day at the museum's Edwardian pub with a pint and a sandwich.
4.Try an Escape Room
Number four on our list of things to do in Basingstoke: an escape room. You've likely heard of this phenomenon where you and your friends/colleagues are locked in a room and have to find clues and solve riddles to escape – but did you know there was one so close to home?
Exciting Escapes have brought escape rooms to Basingstoke. Each room has an immersive narrative and story that you play a part in, and each presents its own unique challenges that must be completed in order to escape. But don't worry, they'll help you with clues if you get stuck!
5. Attempt indoor skydiving
Always wanted to go skydiving but the idea of jumping out of a plane terrifies you? Or maybe your kids are complaining that they never get to do anything cool? Either way, we have the answer.
Indoor skydiving. Yes, you read that right. This is definitely one of the most exciting things to do in Basingstoke – and despite what the name suggests, it doesn't just involve jumping off a sofa.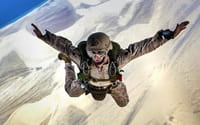 iFLY's indoor sky diving facility will give you the opportunity to soar like a bird! How? With its 14ft wide wind tunnel, of course! While you're there also check out the facility's freedom climber – a rotating climbing wall that allows you to climb freely for as long as you like, without getting too far off the ground.

No matter which of these things to do in Basingstoke you choose – we're sure you'll have a great time! If you're new to the Basingstoke area, this list will also help you explore your new surroundings and find the best places to visit.

And remember, if you're still in the process of moving and need somewhere to store your stuff until your new home is ready, both Access Self Storage Basingstoke and Access Self Storage Reading are close by and our friendly staff will be more than happy to help!