Northamptonshire is home to some of the most beautiful walking trails in the country, with rolling hills, wandering rivers, and historical sights. Whether you live in the East Midlands or you're visiting from elsewhere, try out these some trail recommendations from the staff at
Access Self Storage Northampton
.
While we're all remaining a safe distance from other people, walking is one of the healthiest, safest and most enjoyable ways to pass the time. Remember to adhere to signs and guidance to ensure that everybody can enjoy the outdoors.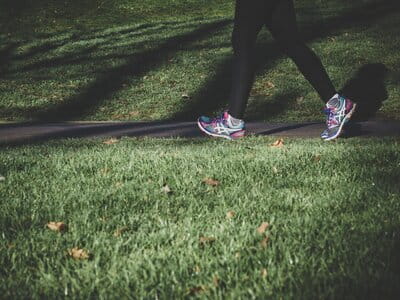 What is Northamptonshire famous for?
Northamptonshire is famous for many things, including its picturesque towns, historic buildings, and stunning geography. It's known as the "rose of the shires" for its outstanding natural beauty, and the best way to experience it is on foot. Here are, in our opinion, some of the best walks in Northamptonshire.
Where can I walk in Northamptonshire?
Across England, including Northamptonshire, the public is legally permitted to walk on any paths with a public right of way, even if it crosses private property. This is called the "right to roam," and it also applies to any uncultivated and unenclosed land. In other words, you can walk pretty much anywhere in Northamptonshire as long as you're respectful and considerate! And there are plenty of great walks to do in the area.
Make a quick circuit of the Harlestone Firs loop
The loop between Harlestone Firs and Harlestone Village is one of the most popular walks in the area. The 7.2-kilometre path serves runners and hikers alike, and it takes visitors through both light woods and open fields. The route also welcomes four-legged walkers, making it one of the best dog walks in Northamptonshire.
For a route map of this path (and dozens of others) check out northamptonshirewalks.co.uk, the premier site for documenting the best walks in Northamptonshire. The site's Twitter account is also regularly updated with photographs and information about walking in the area.
How far is it around Pitsford Reservoir?
The circuit around Pitsford Reservoir is just over 10 kilometres, and there are paths surrounding it if you'd like to extend your route. You'll encounter fields of flowers in the spring, and you might spot people fishing or sailing on the water. Dogs on leads are allowed on this path. For families with young ones, consider Brixworth County Park, which is a short walk away and includes an adventure playground, a café and some additional trails.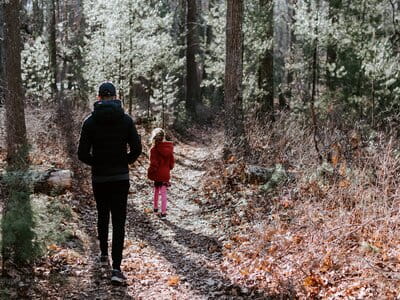 Enjoy Barnwell Country Park
Like many of the best walks in Northamptonshire, the paths in Barnwell Country Park are well connected and traverse a range of serene landscapes, from shady forest to open lakeside. The three short routes – the Lakeside Stroll, the Kingfisher Nature Trail and the Riverside Walk – are set out clearly with signs, and since they're all under two kilometres, walkers can easily tackle them all in one day. This country park is open year-round, and admission is free.
Take the trail around Stanwick Lakes
An easy walk for people of all ages, the kilometres of walking trails around Stanwick Lakes are both accessible and beautiful. This area was once a quarry, but you wouldn't be able to tell, as nature has come rushing back to embrace the lakes. In addition to the lakeside paths, there are also woodland routes, and plenty of exciting sites to discover, including a Neolithic barrow and a modern reconstruction of an Iron Age roundhouse.
Wander one of the Brixworth loops
Brixworth, a charming village, is a great place to set off from for an energising walk at any time of year. There is a network of connected paths branching out from the village, offering options for every skill level.
Many hikers set off from the village for the lower loop, which takes them to the shore of Pitsford Reservoir before circling around. For intermediate hikers, the upper Brixworth loop is considered by many to be among the best walks in Northamptonshire. In either case, you wind up back where you started and you can enjoy a tasty meal and a drink in Brixworth before heading home.
If you're an avid walker working your way through the best walks in Northamptonshire, you might be interested in storing your equipment somewhere safe and dry when you aren't using it. If that's the case, consider Access Self Storage Northampton – we offer a discount for new customers.