Heading home for the summer? You probably don't feel like carting all your belongings with you – especially all the winter coats you won't need! Luckily, storing things over the summer can be quite easy and affordable (if you do it right). Follow our student summer storage advice for a stress-free experience.
1. Sort through your stuff
Before you can arrange seasonal storage for your belongings you need to know how much stuff you need to store. You don't want to pay extra to store things you never use – so the first step in prepping for student summer storage should be to sort through your stuff and throw out/donate anything you don't use anymore.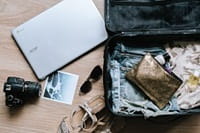 Once that is done, you also have to separate items that can be stored from those that can't. Generally, you cannot store dangerous items like paint, gasoline, and weapons. Food and plants also shouldn't be stored as they'll likely attract vermin to your storage unit.
2. Choose the right storage option
Once you have a clear picture of exactly what you want to store can start looking for the right sized storage unit.
If you only need to store a few things, consider a storage by the box service that delivers to and from your front door. Or if you need more space – get a full sized unit. Make sure to keep an eye out for special student storage deals and you can always share a unit with a friend if you don't need a whole one for yourself.
And remember, it's always best to use a professional storage company to keep your goods safe and secure.
3. Prep your belongings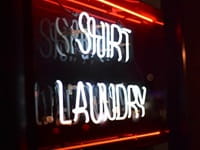 Before you start packing your belongings for student summer storage it's important to ensure your stuff is in a good condition to be stored. This means that all clothing and linen should be washed and completely dry (to prevent mildew). Read our blog on packing clothes for storage if you want some more detail. You should also clean any stains out of furniture or carpets before storing them as these, if left unattended, might be impossible to get out after a few months in storage.
You should also defrost and clean your fridge and properly clean your microwave if you are planning to store these items. If you skip this step they will become disgusting over the summer months!
4. Pack carefully
Got your storage unit or box storage booked and your items cleaned? Great – it's time to start packing!
The better you pack, the safer your belongings will be. This means you'll want to use high-quality boxes or plastic crates – never use food boxes from the grocery store as they can stain your goods if left in the box over a long period of time.
For fragile items, make sure you use bubble wrap and tape to wrap them securely, and mark the box as fragile. If you're packing heavy items like books, always put the heaviest item at the bottom and don't put all your books in one box as this will make it too heavy to pick up easily.
Also take care not to overfill your boxes. Leave a couple of inches of space at the top and fill it with a buffer material like bubble wrap.
Lastly, make sure to label each box carefully. You don't want to spend hours searching for the stuff you need when the new term starts!
5. Organise your storage unit
If you're taking your belongings to the storage unit yourself, make sure to stack your boxes carefully.
This means, putting the heaviest boxes at the bottom and more fragile items at the top. If you think you might need some bits sooner than others, put these boxes towards the front of the unit. This way, you won't have to unpack the entire storage unit when you come back for the first few things.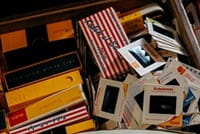 Follow this student summer storage advice and your belongings will be in tip-top condition when you return to uni after the summer.
Looking for a storage unit for the summer? Check out our student storage and London student storage offers. Don't fancy dropping your stuff off with us? We can pick your stuff up and deliver it back to you! Discover our Box Storage for Me.