Walking around Manchester you'll be spoilt for choice if you're looking to take a great photo (or 10). Whether you're into architecture, sweeping views or quirky art – there's something for you! Not sure where to start? Here's a list of the best spots for photography in Manchester. Happy shooting!
Manchester photographers have a wealth of shooting opportunities – here are eight of the best.
1. Withington pumping station
If you're looking for a trendy photo spot, you should definitely consider Withington pumping station. The abandoned structure is one of the country's legal graffiti walls, so no need to sneak around! You can even add some of your own art to the mix if you fancy.
2. Fletcher Moss Park and Botanical Gardens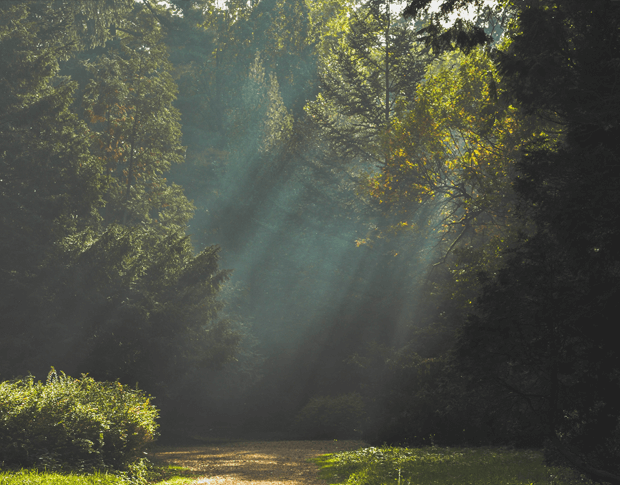 For nature photography in Manchester, head over to the Fletcher Moss Park and Botanical Gardens. With small waterfalls running into ponds and a wide range of trees and shrubs, it's a great place to take some nature shots. What's more, entry is free.
3. Manchester Central Library
Looking to take a few photos of a beautiful old building? Then you should visit the Manchester Central Library. Constructed between 1930 and 1934, the building's structure will remind you of the Pantheon in Rome.
4. Northern Quarter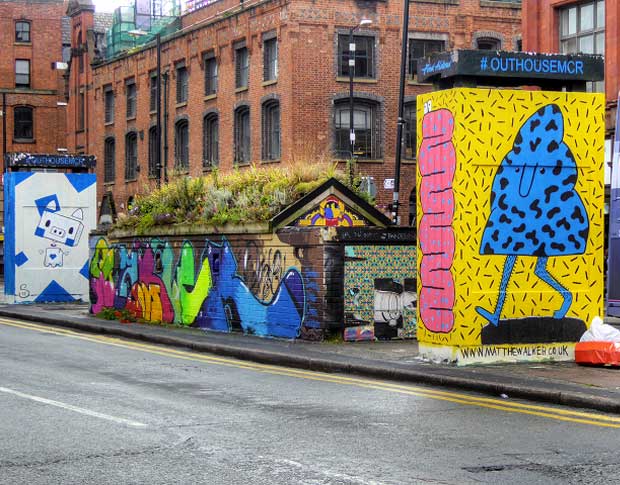 Manchester's Northern Quarter is perfect for walking around and soaking up all the laid-back bohemian vibes. The red brick buildings with New York style architecture are regularly used in film sets and make for great photos. Also keep your eyes peeled for the quirky street art that is worth a snap.
5. Victoria Baths
When it opened in 1906, Victoria Baths on Hathersage Road, Manchester, was described as "the most splendid municipal bathing institution in the country" and "a water palace of which every citizen of Manchester can be proud". While the baths closed in 1993 awaiting restoration, the building is still open as a heritage and visitor site. So, if you're looking for a good spot for photography in Manchester – swing by, the amazing architecture, stained glass windows, terracotta tiles and mosaic floors are sure to make for great photos.
6. Imperial War Museum North
For a great view of the city and the quays, make your way to the viewing deck at the Imperial War Museum North's Air Shard. At 100 feet high, with some of the most spectacular views of the area, this is definitely a photo op worth the effort!
7. The Quays
After visiting the museum, why not explore The Quays? With interesting views of the Lowry building, the large Plaza, the terraced areas down to the canal and the Lifting Footbridge leading to Trafford Wharfside, it's the perfect spot to get a great range of photographs!
8. Spinningfields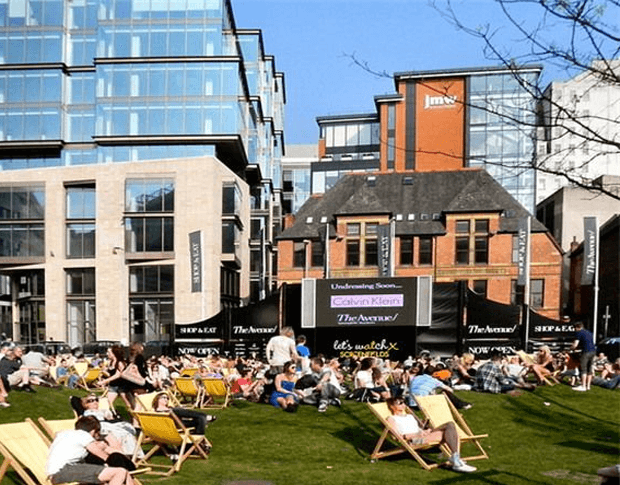 For a mix of the old and new, head on over to Spinningfields, located between Deansgate and the River Irwell. This area offers the chance to see, and photograph, some of Manchester's newest architecture alongside more traditional buildings, like the John Rylands Library.
No matter where you go to practice photography in Manchester, you're bound to get the shot you want! And remember, if you end up owning more photography equipment than you have room for at home, our self storage Manchester units can keep it safe for you until you need it again.

Manchester photography courtesy of David Dixon (cc-by-sa/ 2.0)