Laura Begg, Sales Services Consultant at John D Wood & Co:
Paperwork, viewings, fees, banks and packing nightmares, buying and selling houses comes with many considerations and inconveniences. More often than not, you can get so preoccupied with the excitement of pastures new that you end up neglecting the home you are trying to sell. Laura Begg, sales services consultant at John D Wood & Co, residential property specialists, is in the business of supporting her clients through a house sale. An acclaimed 'house doctor;' Laura works closely with home sellers to get their properties ready for the market, tailoring her advice and service to individual clients. In the first of a series, she shares her expert advice to help would-be sellers ensure their homes attract the right kind of interest.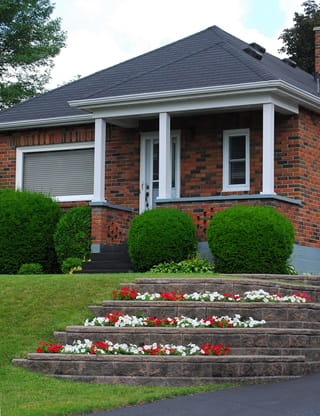 More to moving than meets the eye
Sadly, there are many common mistakes that sellers fall victim to and some essential things that should be addressed straight away. As with meeting new people, first impressions are everything and so if you set the wrong tone from the offset, you may miss out on an offer.
Don't take it personally
A pet hate of mine and many potential buyers is the sight of too many personal items in a house for sale. Some people rack up hundreds of picture frames filled with family members' and friends' faces – whilst this holds personal significance to the seller it merely acts as a repellent to viewers. It reminds them that this is someone else's home, and they will be less likely to imagine it as their own.
Toys sit highly on the visual hit list too - walk into a room overflowing with children's toys and it is instantly much harder to imagine your own things there, regardless of whether you have children of your own. Sellers should find a temporary home for these vibrant distractions ASAP, for the sooner they are hidden from view, the sooner they will be making appearances in your new home.
Kids' belongings don't just take over indoor space however, trampolines in the garden can be a huge eyesore, making your outdoor space look much smaller than it actually is. In cities like London where space is a premium, you cannot afford to take this risk - dismantle and rehome.
Rugs are also one of the most common clutter culprits. So many beautiful older houses with original wooden floors insist on having endless rugs around the house, and whilst they may act as a feature in your eyes, they are an obstacle to viewers. They can also shrink your home by making it look and feel both smaller and darker. Similarly with books, these only make a house feel more crowded if they fill up every space on a shelf. Keep both to a minimum for maximum results by rolling or packaging them up, and storing them safely and securely away.
We know you love your furry friends but unwelcome pet odours will put potential buyers off the purchase trail as soon as they cross your threshold. Ahead of a spell of viewings you may wish to rehome your pet temporarily with friends, family or kennel professionals so that your home is fragrant and free from unsightly animal fur and fluff.
It is worth also bearing in mind that some buyers may have a fear of dogs and other pets, or even allergies to them - the last thing you'd want to do is terrify a serious buyer out of a sale. Be mindful too of the impact your beloved pets can have on the external appearance of your home so eradicate any signs of animal antics and associated mess in the garden such as bleached grass before showing your home.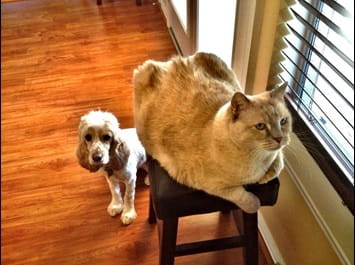 A matter of taste Not all objects you own are entirely suitable for advertising your home. Personal choice is very much that, so when selling your home you need to consider the tastes of those who will be viewing it. During my years in London I have seen some very 'unique' pieces. One client had a blown up mural of five nudes encompassing an entire wall in the property– in fact, across the city I have now seen countless exotic and erotic paintings that have had to be turned the other way in order to tone down the feel of a room! Remember, it's only a temporary measure and your beloved artefacts will soon be hanging proudly in your new property.
Another word to the wise - potential buyers are nosy. If you have something you would rather prospective buyers did not see, don't assume stashing it in a cupboard is enough. Many viewers will check out every single corner of a home, often opening drawers and peeking inside wardrobes. Store anything away that isn't meant for prying eyes.
Lose the clutter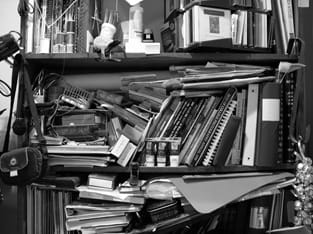 I'm constantly overwhelmed at the volume of visible accumulated clutter in our sellers' homes. I see homes with almost every available space taken up with space shrinking objects, from kitchen tops to hallways and window sills to wardrobe tops. Of course it is hard letting go but it is important when positioning your property to the marketplace.
Before the decluttering process begins there must be a discussion between fellow residents about how much you are willing to change to prepare the home for sale, and if this isn't much, why? Consideration must be given to where you are moving to next - if it's of a similar size or larger then all furniture and items can be easily stored. Storage can fulfil a number of roles in this process - it can act as either a temporary measure or as a second home for these objects. Some people realise that they cannot keep certain things in the house any longer but can't let go completely and that's fine as there are easy solutions. If they have somewhere secure to store it, it's no longer such a painful decision.
You can find out more about John D Wood & Co and the services they offer including Sales Service Consultancy at www.johndwood.co.uk, or follow the company on Twitter and Facebook.