No one will dispute that moving can be incredibly stressful, but it doesn't have to disrupt your entire life. Use our moving house checklist to make sure your next move is completely drama free.
If you start planning well in advance and do these 10 things, you'll be able to enjoy the excitement of moving into a new home, without any of the typical stress associated with this major life event.
1. Sort and throw out
Before you even think of packing anything, go through all your belongings and decide what to keep and what to throw out. Take out whatever's been stuffed under a bed, or in the back of your cupboards for years and seriously consider selling it, donating to charity or storing it with Access.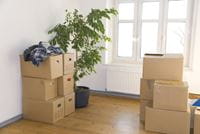 You really don't want to spend time and money moving things you never use. So, objects with sentimental value (like your grandmother's tea set) set aside, a great way to reduce clutter is to get rid of anything you haven't used in the past year.
2. Measure and plan your new home
While you're sorting through your current home, it is also a good idea to measure and plan your new house – which is why this is the next tip on our moving house checklist.
Arriving at a new home, only to find that your furniture doesn't fit can be very frustrating. So avoid the hassle by planning ahead, and get rid of the furniture you won't have room for before moving.
3. Order packing supplies
To reduce the stress of your move you'd likely want to start packing as early as possible. For this reason, we recommend you order packing materials as early as 2 months before your move.
4. Choose a moving company
Start getting quotes from moving companies at least a month before your moving date, and make sure to find out which services are included in your package. For example, some movers charge extra if your block of flats does not have a lift or if you want to move on a Saturday or Sunday. Here are some tips on what to look for in a moving company, as recommended by our friends at comparemymove.com:
• They will conduct a home survey and take a detailed description of your move.
• The removal company will provide a comprehensive survey with no hidden charges. Don't be afraid to ask questions if there is anything you don't understand.
• Removal staff will be trained, punctual and efficient.
• They will have sufficient insurance in place to cover your belongings.
• The company will provide excellent customer service.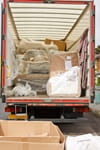 Once you have found your ideal moving company, lock down the date as soon as possible. The earlier you book, the greater your chances of them being able to accommodate you on your chosen date.
5. Draw up a packing plan
Packing up an entire house is a daunting task, and you might find yourself not being sure where to start. For maximum efficiency, however, you need to avoid packing in a haphazard manner. As part of your moving house checklist, draw up a detailed packing plan and tackle the task room by room.
6. Label and organise your boxes
To make sure your boxes are taken to the correct room of your new house, it is important to label them clearly. This will also help you find what you are looking for after the move.
There are many ways to do this, you can write the names of the rooms themselves on the boxes or use a colour-coded system. Whichever you choose, make sure you keep a detailed ledger with everything you've packed to avoid wasting time searching for 'lost' items.
7. Pack supplies for first few days
Don't kid yourself by thinking you'll unpack loads of boxes on the first day of moving into your new home. The movers might only finish offloading late in the afternoon and you'll likely be exhausted after the process as well.
Therefore, to make your first night as comfortable as possible, pack the things you'll need for the first couple of days in a separate box that is clearly marked. It is also a good idea to pack a suitcase with clothes for the first night.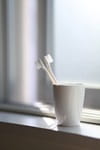 8. Notify the right people
With the excitement and stress of moving day, it's easy to forget everyone you need to notify of your change of address other than family and friends. Informing the right people needs to be done prior to moving day, so the records of your address are updated when you arrive at your new home. If you have children who are changing schools, you need to notify the staff you will be moving, as you will need copies of school certificates and records.
Some other things you need to do:
• Redirect your mail.
• Tell your GP.
• Inform your bank.
• Change your car's address.
• Final meter readings.
• Change the details on your electoral role.
• Move your TV license.
• Change your delivery address.
9. Arrange for time off from work on moving day
On the day of the move it is important for you to be on-site, to make sure everything goes according to plan and to answer any questions the movers might have. For this reason, it is advisable to take the day off work. That way, you can focus all your attention on the task at hand.
10. Use up your food
Moving food adds needless weight to the load you need to move and could cause a mess if anything spills or breaks open. Use up your food in the weeks leading up to your move to ensure nothing is left in your fridge or freezer.
11. Defrost freezer and disconnect appliances
Many people forget to put this on their moving house checklist, leading to much inconvenience and drama. Always make sure you defrost your freezer and disconnect and drain appliances (like your washing machine) at least 24 hours before the movers are set to arrive.
12. Arrange storage
If you are worried about your new home being ready in time, or you're not exactly sure about the layout yet, it could help to put some of your belongings in self storage for a week or two. This will give you the time to redecorate and clean your new home, without having to dodge boxes.
If you follow this moving home checklist your move should be easy and stress free. And for some added motivation while packing, just think, in a couple of months, you'll be relaxing in your new home!