Manchester is a vibrant city, loved by all who live there or visit. There is much more to Manchester than Manchester United and Oasis; it has a rich history (it's where the industrial revolution started in Britain) and has lots to offer in terms of culture, and creativity too! If you'll be in the area sometime soon and don't necessarily want to stick to the beaten track, this list of Manchester activities should help you make the most of your time there.
1. Go to a comedy club
There are few things as relaxing and uplifting as watching a truly great comedian. In Manchester, they aren't hard to find – just swing by The Comedy Store Manchester. This theatre with 500 seats hosts live stand-up comedy events Thursday to Sunday each week, and they serve food too – so you won't be distracted by a grumbling stomach.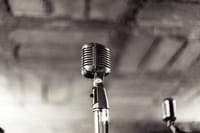 2. Try urban axe throwing
Why not try your hand at urban axe throwing? Yes, we're being serious. At Whistle Punks in Deansgate, central Manchester, you can receive a brief masterclass in the art of axe flinging before participating in an axe throwing tournament. Sounds a bit like something from Game of Thrones? Don't worry – it's safe. Or, as safe as hurling an axe can be anyway.
You'll be flinging your axe at a wall with a bullseye that you should aim to hit. The closer you get to it, the more points you collect. If you have the most points at the end of the game you'll be crowned the axe king or queen. If you're an adrenaline junky you absolutely must add this to your list of planned Manchester activities.
3. Visit an art gallery
If axe throwing sounds a bit crazy to you, no worries – there are many things to do in Manchester that don't require you having nerves of steel. The city has many art galleries you can visit for a relaxed, culture rich day out. Options you can consider include Manchester Art Gallery where you can see work by local and international artists, as well as The Lowry and Whitworth Art Gallery.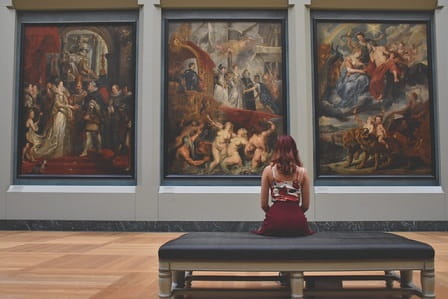 4. Visit Chetham's library
If you're into books a visit to Chetham's Library has to be on your list of Manchester activities. Chetham's has been a free public library for over 350 years and is housed in a beautiful sandstone building dating back 1421. Walking through this library you'll feel like you're in a scene from Harry Potter.
You can expect to find a collection of early printed books, including manuscript diaries, letters and deeds, prints, and paintings on the library's shelves. Admission to the library is on a timed-entry system, so check out their website before your visit to make sure you're not left waiting.
5. Go go-karting
TeamSport operates a unique go-karting circuit under the Manchester Arena car park. Should you decide to visit you'll find 550m of track, pedal to the metal straights and enough corners to keep you on the edge of your seat. The venue's go-karts are capable of reaching speeds of 40mph if you're up for it! The track even has a dedicated spectator area and a licensed bar!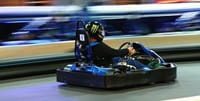 Whether you're into art or adrenalin there's a range of Manchester activities you can try this weekend! And remember, if you're living in the area and need to store some stuff, Access Self Storage Manchester can certainly help – we're only a 25 minute drive from the city centre!
Get in touch with our team today for a personalised quote.