So, you've just bought yourself a fancy new bed or sofa – awesome! But before your new items can be delivered you'll likely have to make some space at home, and as such might be wondering how to get rid of furniture.
Unlike smaller unwanted items you can't just put them in the bin. Leaving old furniture at the side of the road isn't a good option either, and it's actually illegal! Unfortunately, a lot of people do this, mostly because it's the easiest option or because they don't know of the best way to handle their furniture disposal, as research by Furniture Choice has shown.
That's where we come in. To help you stay on the right side of the law and avoid harming the environment we've compiled this handy guide on how to get rid of furniture easily and responsibly.
Here are your main options:
1. Sell it
If your old furniture is still in good condition, you might be able to sell it by putting an ad up online. This is a great option if you could do with a bit of extra cash. Just remember to always follow safe online selling practices – meet in a public place whenever possible and don't hand over the items until payment has been received.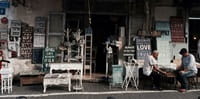 Some good websites and apps for selling your stuff are: Gumtree, Shpock or Facebook Marketplace.
2. Donate it
If you don't feel like going through the process of selling your furniture online, or you'd just like to do a good deed, you can donate your old items to a local charity – if they are still in a usable condition. Many charities will even come collect the items from your home if you can't transport it yourself.
Not sure which charity to donate to, or want to see all the options available to you? This tool from Furniture Choice allows you to search for charities that accept furniture in your area.
3. Recycle it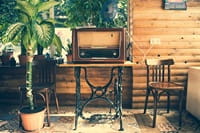 If your furniture is too old or damaged to donate (looking at you red wine stained sofa) it still doesn't mean it should go into landfill. Many furniture items can in fact be recycled. And you're in luck, Furniture Choice's online tool has a recycling setting as well – so you'll be able to find your closest recycling plant in no time!
4. Store it
If none of the options above sound quite right, and you're still trying to figure out how to get rid of furniture without simply dumping it, storage might be the perfect option for you.
If you're not sure you're ready to let go of your items forever just yet, you can simply store your old furniture until you have space for it again – if, for example you move to a bigger house. You can learn more about our self storage prices here.
5. Ask the government to collect it
If all else fails and you do ultimately need to 'throw away' your surplus furniture, you can do so by arranging for your local council to collect it from your apartment or house. Most councils will collect large waste items like old sofas, fridges or washing machines and dispose of it on your behalf – for a fee of course.
Quite a few private companies provide this furniture removal service too, like JunkBunk for example.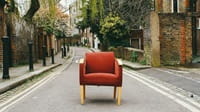 If you're looking for storage in your area, we can help! We have 60 stores all around the country with easy access loading bays, including Access Self Storage Basingstoke, Access Self Storage Acton and Access Self Storage Hornsey.
Get in touch with our staff today for a personalised quote.