Everyone loves free things. There is something deeply satisfying in getting something you didn't have to pay for (whether you needed it or not!). But if you want the best deals you have to know how to find them. To help you out we've put together this guide on how to get free stuff.
So, before you ever pay full price for another meal or gadget again, check out these five tactics.
1. Check online
If you're trying to figure out how to get free stuff the internet should be your first port of call. There are so many websites, like Latest Free Stuff and Free Stuff! that list competitions, two for one deals, and freebies. These websites do the research for you and provide you with all the info you need to get stuff at the click of a button.
If you're a student there are even more options around, with dedicated websites like Student Money Saver, listing deals. Similarly if you're a new parent quickly realising how expensive babies are, sites like Born Gifted can help you out. Websites like Freelotteries.co.uk give you the chance to win money every day without having to pay for a ticket.
2. Become a product reviewer
If you love reviewing things, this is the option for you. Through the Amazon Vine programme you can receive pre-release products to review, to help other Amazon users make informed choices. The only catch is that Amazon Vine is an invite only programme, so you'll have to build up your reputation as a reviewer first.
But Amazon is not the only site that offers product testing and review opportunities. Digital insights company Toluna, for example, also has a test products page where you can review to your hearts content.
3. Get a loyalty card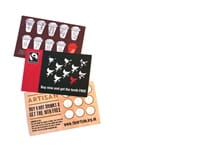 Loyalty cards like Nectar can earn you points when shopping, booking a holiday, paying household bills and even buying petrol. Once you've gathered enough points you can spend them again at partner stores. You'll get stuff for free, and the points add up quicker than you'd think!
4. Complete online surveys
If you're spending all your free time watching Netflix, you'll be missing out on some great opportunities to get free stuff.
Did you know that there are companies out there who will pay you, or reward you with vouchers simply for filling out their online surveys? All you need is an internet connection and some free time. Check out this handy list of survey companies and find out how to get free stuff through completing surveys straight away!
5. Take advantage of your birthday
Many restaurants will offer some sort of free meal or discount if you can prove it's your birthday. Similarly, your local beauty salon might upgrade your treatment for free or give you a free gift. To make the most of your special day we recommend looking for places that offer these types of deals in your area. Student Money Saver has a great list of potential birthday freebies you can check out as a starting point. After all, you really shouldn't have to pay for anything on your birthday, should you?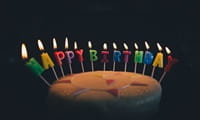 Now that you know how to get free stuff all you have to do is work out your personal strategy to get out as much as you possibly can.
At Access we're also quite into free stuff, for example, we provide free storage boxes if you use our Access Box Storage service, and our business storage customers get free parking, free 24-hour access (T&C's apply) and free use of our pallet trucks, trolleys and lifts! So, in your quest to get as much free stuff as possible, be sure to also stop by your local Access Self Storage to make the most of these great deals.