Easter is fast approaching and with the popularity of customisation and bespoke items continuing to soar, you're probably in need of some homemade Easter egg ideas to impress your friends and family.
If that's the case, we've got you covered! We caught up with Nicola Lando, co-founder of Sous Chef, based out of Access Self Storage Hornsey to get the best tips on how to make your own Easter eggs.
To make your eggs stand out, this is what you should do:
1. Pick the right mould
Nicola says: "If you want to make your own Easter egg then silicon moulds are widely available from many cook shops and online stores, but they can be difficult to clean. That will make the surface of your chocolate look dull. If you can, look for hard polycarbonate moulds - if the surface of your mould shines, your chocolate will too."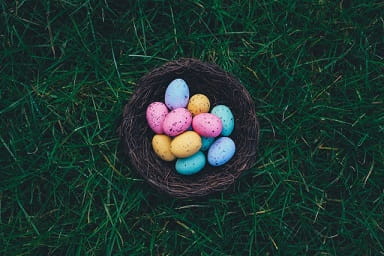 Nicola recommends this mould kit, noting that "It's fun for children to create the patterns on their own eggs and it will make 10 very high quality whole Easter eggs with orange and strawberry cocoa butter chips to vary the flavours & colours in each."
2. Add cocoa nibs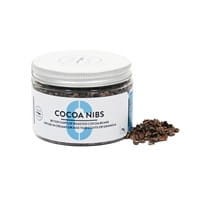 One of the easiest homemade Easter egg ideas (especially for adults!) is to add cocoa nibs to the chocolate. Cocoa nibs are fairly widely available at health food shops, and some supermarkets. The crunch of nibbed cocoa pods brings a grown-up bitterness to sweeter milk chocolate eggs.
3. Use matcha powder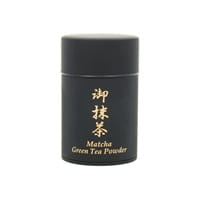 Another way to give your Easter eggs a little something extra is by adding matcha powder. Japanese ingredients are all the rage in French patisserie currently, and matcha powder is one of the favourites. The bright green hue and delicate grassy notes work well stirred into white chocolate.
4. Coat with gold leaf
If you want to add a touch of class and luxury to your eggs, coat them with gold leaf. Gold leaf is sold in such fine sheets that it isn't as expensive as you think it would be, and it will make your Easter eggs look extremely professional. Not to mention delicious.
These are just a couple of the best homemade Easter egg ideas out there, so be sure to give your creativity free reign when making yours!
If all of this sounds like a bit too much effort, you'll be pleased to know there are some great ready-made options out there as well. If you think a store-made Easter egg can't be special, think again.
Here are some interesting options:
Lakrids Easter egg, Chocolate coated liquorice
This limited edition Lakrids Easter egg is an indulgent alternative to a traditional chocolate treat. An egg-shaped presentation box is filled with liquorice spheres and each piece of liquorice is covered with salted dulce de leche caramel chocolate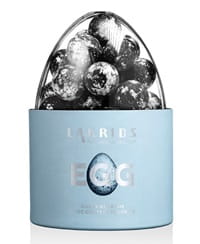 Lakrids Easter – Passion fruit chocolate coated liquorice
Lakrids Easter is a combination of passion fruit, dark chocolate and liquorice, making a great alternative to your plain milk. Each piece of liquorice is coated in dark chocolate and finished with a dusting of passion fruit powder.
Loison Colomba from Italy
Colomba are Italy's Easter panettones. Colomba means dove in Italian, and the cakes are baked in the shape of a dove as a gift to mark the coming of spring – and to signify peace.
One thing is certain forget the creme egg, you definitely won't have to eat any standard eggs this Easter if you don't want to.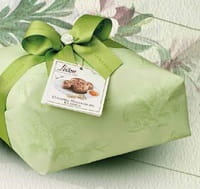 If you've tried some of the homemade Easter egg ideas and now have way more eggs than you and your family can consume, why not donate them to our annual Easter Egg Appeal or keep them with one of our self storage options?