It's a crazy world out there and as much as we'd like to stay calm, it's easy to freak out when you hear about break ins in your area. But no need to panic, this list of home security hacks will help you keep the bad guys out.
If you want to improve your home security, but don't know where to start – this blog is for you! We've consulted some experts and put together some of the best home security hacks around.
Here's what you should do:
1. Draw the blinds
A simple set of blinds can help protect your home against burglars. "Homes where items are on view are more exposed to theft than those where window coverings are fitted. Blinds prevent intruders from being able to see what they can grab quickly," explains Mike Stephen of Apollo Blinds.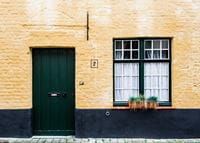 So, always make sure to draw the blinds when leaving the house. If you're worried that permanently closed blinds will alert burglars to the fact that you're away on holiday, you can always fit your blinds with a motorised system that will automatically open and close according to a light or timer sensor. This will create the appearance that somebody is in the house, while still making sure no one can look in at night.
2. Make it look like you're home
As mentioned in the previous point, if burglars are aware that your home is empty it will more likely become a target.
Anglian Home Improvements have some great home security hacks to prevent this from happening.
"Don't advertise your absence, make your home look lived in while you're away. Set timers so lights, televisions and music systems are switched on and off, remember to cancel daily paper or milk deliveries, and always be sure to let a trusted neighbour know you'll be away so they can keep an eye out for anything suspicious," the company notes.
3. Don't hide an extra key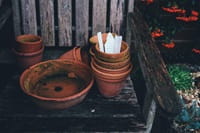 If you're prone to losing your keys it might be tempting to hide one in a pot plant or under a rock in your garden in case of emergency – don't!
Burglars know that people often hide keys in these places and, should they manage to find it they'll have easy access to your house. Rather, give your spare key to a neighbour you trust.
4. Be careful with social media
Anglian Home Improvements also notes that burglars are becoming increasingly social media savvy and are searching Facebook, Twitter and Instagram for potential targets.
Avoid sharing too much information on social media about how long you'll be away for. It is also probably not a good idea to tweet about your new £2000 sound system…
4. Secure your patio doors
Figures from UK Crime Stats have shown that there is a break in every 15 minutes in the UK, with the most commonly used point of entry being the rear of the property, via patio or French doors.
Burglars gain entry through these types of doors via a method of forced entry known as lock snapping.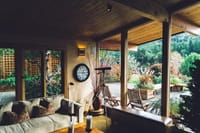 A great home security hack is to buy a special lock for your patio doors that will make this impossible. For example, Rectella International's Patlock removes the risk of lock snapping by securing all shoot bolts and levers, ensuring that the doors remain in the locked position. These types of lock prevent the outside handles from being operated and thus remove the option to open the doors from the outside.
6. Close doors and windows
About 40% of burglars in England and Wales gain entry through a forced door so you need to make sure you have good locks in place. And once you do, make sure you use them! Definitely don't leave doors or windows ajar when you leave the house; burglars don't need to be asked twice.
With these home security hacks, you can rest assured, knowing your home is more secure. To make sure your goods in storage are also as safe as can be – give us a call – our facilities are all permanently CCTV-monitored and gated.