So you're finishing school and would like to take a break before starting to work full time, or going to uni? Great idea! A gap year can help you gain clarity about your future goals, while also enabling you to see some amazing new places! Thinking of taking a gap year in Europe? This blog will tell you all you need to know about travelling and backpacking around Europe.
Where to go
The first step in planning your gap year in Europe should be to choose which of the 50 countries you'd like to go to.
Travelling to Europe you'll be spoilt for choice with a whole bunch of appealing cities and geographically diverse countries. This is great, but it can also be overwhelming. So, start by thinking what you'd like to do during your gap year – do you want to work at a ski resort or spend time on the beach? Learn more about a particular country's history or teach locals English? Having answers to these questions will help you narrow down where you should go.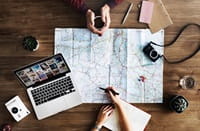 Still not sure where to start? Why not do some research about some of the most popular destinations for people backpacking around Europe? We'd recommend you look at Ireland (where you can volunteer on a farm), France or Austria (if you're interested in a ski season) or some of the gap year programs in Spain (if you want to learn a new language) as a start.
Other good choices include Italy, Greece, Hungary and the Czech Republic. But really, you can go anywhere you like!
How to get around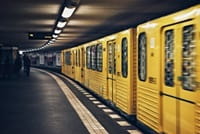 Are you considering visiting more than one country during your gap year? Awesome! It'll certainly make your trip more exciting.
Lucky for you, there are loads of good transport options available to get around Europe.
If you'll only be travelling to a few destinations, look into flights with budget airlines like Ryanair and EasyJet – if you book in advance you can get amazingly cheap fares!
If you'll be moving around a bit more, or you'd like more flexibility as to when you leave a certain city, you can consider getting an Eurail pass. Europe's rail system is great, but it can be costly buying tickets as you go. With a pass you'll pay a discounted fee up front, so you don't have to worry about it every time you board a train. Plus you won't need to pay extra for your backpack!
Another great option is to travel around Europe by bus. Taking a Eurolines bus is often the cheapest way to get from one country to another, so definitely check them out if you'll be travelling on a budget.
Europe travel hacks
Decided where you're going and how you'll get there? You're almost ready for your gap year in Europe! Before you set off though, read through these top travel tips, to ensure you make the most of your time abroad.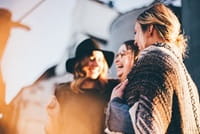 * Cook for yourself or eat street food – hanging out at restaurants can soon get extremely expensive!
* Stay with friends where possible – if you know people in Europe, couch surfing can save you loads of money on accommodation. If not, websites like Hostelworld have great selection of places to stay.
* Avoid big tours – rather see the country on your own using online resources. It'll be cheaper and you'll get to see the stuff you're actually interested in.
* Shop local – avoid department store chains and rather support small local businesses to really experience the culture of the place you're visiting.
* Walk whenever possible – it's a great way to sightsee and will save you money on travel!
Ready, set, travel
Ready to take off? We're sure your gap year in Europe will be awesome!
If you're looking for somewhere to keep your stuff safe while you're away backpacking around Europe, check out our special student storage deals and get in touch with your nearest Access store. Or if you only want to store a couple of items Box Storage for Me was designed for you!