Nottingham: the jewel in the crown of the East Midlands! Though most people associate the city with the Robin Hood legend, there's far more to it than that. With the University of Nottingham and Nottingham Trent both within the city limits, it's a great place to get an education. The River Trent provides excellent opportunities for freshwater fishing. Also, it's where Batman lives.
When it comes to fun things to do in Nottingham, you're spoilt for choice, and narrowing this list down to five items alone was tough. Nonetheless, we soldiered on: here – in no particular order – are the very best ways to spend your down time in and around the city!
1. Visit Nottingham Castle
Let's get the Robin Hood stuff out of the way first. Yep, the fabled outlaw did apparently live in the area during the 12th and 13th centuries, alongside the humorously named Little John (because he's actually a big fellow, you see), and his Merry Men. They robbed from the rich, gave to the poor, fought the wicked Prince John, and generally had a pretty chill time.
Image credit: konstantin32
Of course, if you have a passing interest in medieval history, or if you've been paying attention to all the Magna Carta stuff that's been going on this year, you'll know that many of the characters from the myth were real people.
For example, King John – real king, and quite a big deal. Same goes for Richard 'the Lionheart'. Both of them spent time in Nottingham Castle, which still stands to this day. If you fancy a spot of historical tourism (or trying to align the legend with reality), why not visit?
More information and directions:
Nottingham Castle – Getting to Nottingham Castle
2. Stroll around Sherwood Forest
Sherwood Forest: also a real thing! We feel like we've covered the Robin Hood stuff, but luckily, this 423 hectare National Nature Reserve has plenty to offer.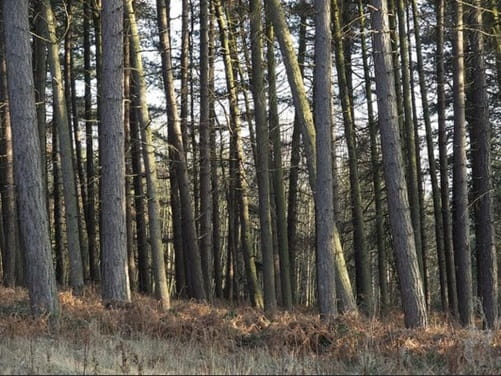 Image credit: Lee Haywood
Alongside wildlife such as deer and wild boars in their natural habitat, there's the impressive, 23-ton, millennium-old Major Oak; one of the Seven Wonders of the Midlands. It's a terrific way to catch some fresh air – in style!
More information and directions:
Sherwood Forest Trust – Getting to Sherwood Forest
3. Catch a football match
Manchester and London may get all the glory these days, but in many respects, Nottingham is one of football's heartlands. Firstly, it's home to Notts County: the oldest professional club in the world. While the Magpies may not have picked up high honours in over a century, their influence on the sport is tough to understate – Juventus modelled their iconic black-and-white stripes on Notts County's home kit.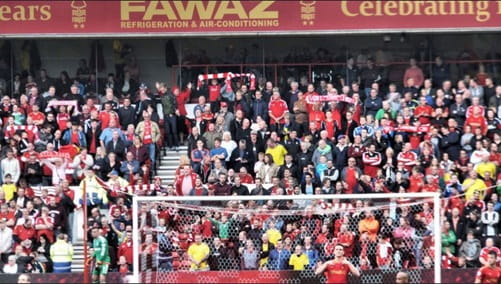 Image credit: Dom Fellowes
And Brian Clough would rattle in his grave if we didn't mention the other big club in the area – back-to-back European Cup winners Nottingham Forest, who had a run in the '70s that even Fergie-era Manchester United would envy. Any football fanatic spending some time in the area and looking for fun things to do in Nottingham owes themselves a trip to the City Ground!
More information and directions to both grounds:
Nottingham Forest – Getting to the City Ground
Notts County – Getting to Meadlow Lane
4. Do some light shopping (and then visit an underground cave system)
Broadmarsh Shopping Centre is like any other retail park. There's a Next, an M&S, a Currys, and a network of underground sandstone caves.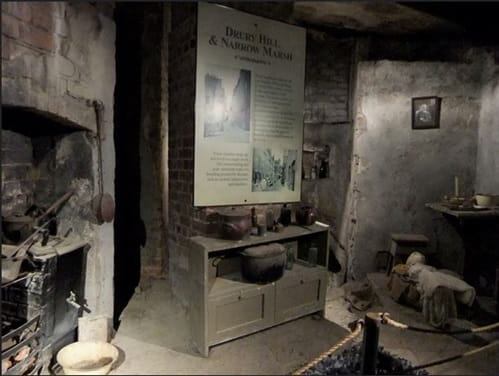 Image credit: Glen Bowman
Over the years, parts of Nottingham's City of Caves have been used as pub cellars, air raid bunkers, and a tannery. Currently, the whole thing forms one of the most interesting visitor attractions in the Midlands – and we're all happier for it!
More information and directions:
Broadmarsh Shopping Centre – Getting to Broadmarsh
City of Caves
5. Rock out at Rock City
And if after all of the above you're STILL looking for fun things to do in Nottingham and you fancy less subdued entertainment, you could always visit this premier alternative music venue – quite literally built on rock 'n' roll.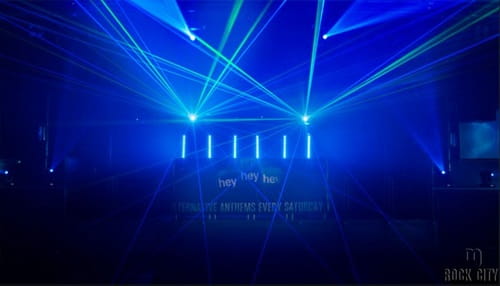 Image credit: Rock City
Okay, we probably shouldn't mention Starship in the same breath as Rock City: this timelessly cool nightclub/gig hotspot was named Kerrang! Magazine's venue of the year for ten years on the trot, and if you spend an evening there, it's not hard to see why. The Libertines, Radiohead, Suede – they all played here, and they all went on to achieve superstardom.
More information and directions:
Rock City – Getting to Rock City
These aren't the only fun things to do in Nottingham, of course – it's also where you'll find us! We're fun! Access Self Storage Nottingham is available to all residents and businesses in Nottingham and the wider East Midlands area.