If you are ready to buy your first home and take those first steps on the property ladder, here are some useful first time home buyer tips to help make the process as smooth as possible.
Your deposit
First things first, you will need a deposit as a down payment on the property. A deposit can be anywhere between 5% and 20% of the cost of your property. Gone are the days of 100% mortgages. Remember, the more you save the less you will need to borrow and the lower your mortgage repayments will be. Homes vary greatly in price across the country, with London and the South East being significantly more expensive than the North of England. For example, if you want to buy a one bedroom flat in Croydon, South London, you are going to be looking at an average price of £300,000, so you will need to save somewhere in the region of £15,000 to £60,000 as a deposit.
If on the other hand, you haven't started saving for your new home then there is no better time to start than now.


Understand the tenure
If your new pad is a flat, it will probably be leasehold. If it is, you need to check the amount of the annual ground rent, the service charge and how long the lease has to run. Linz Darlington from lease extension specialists Homehold says "If you're buying a flat with fewer than 100 years on the lease you need to price the cost of a lease extension into your purchase price as you'll either want to extend it while you're living in the property or before you sell it."

Houses are less likely to be leasehold, but some are. Even if a property is freehold where it is on a private estate you may have to pay money to a third-party company to maintain the common ground so you need to check this too.
Property Surveys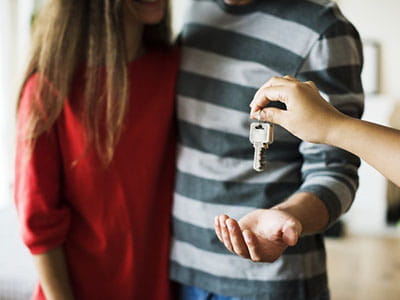 There are of course many other costs involved in buying a property. For example, you will need to budget for a home survey, as the mortgage lender will require a survey to be carried out, so that they are sure your property is a sound investment before they will lend you any money for it. The cost of the survey will vary in price, depending on the level of survey you would like. Many first-time buyers opt for a basic home buyer's report, whereas others prefer the peace of mind that comes with a full structural report. With a full report, you will be made aware of any major works needed now or in the foreseeable future. For example, the roof may have issues that a basic home buyer's survey would not show. In terms of which company to use it is often easier to use the one the lender recommends, but you are usually free to use whichever company you wish.


Find an efficient solicitor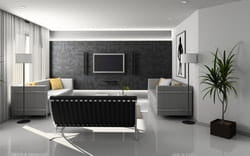 Another home-buying cost is the solicitor's conveyancing fees. Solicitors usually charge fixed fees for property purchases, which prevents any nasty surprises. A first time buyer tip is to opt for a fixed fee conveyancing service if at all possible. If the solicitor insists on charging on an hourly basis, make sure to get a ballpark figure of what the fee could end up being. It is worth enquiring with friends and family to find a recommended and trusted solicitor (for example a valued family lawyer), as solicitors vary a lot. You can find online budget conveyancing services but remember you usually get what you pay for. The budget services usually provide a very basic service with often little easy access to your solicitor by phone. So cheapest is not always the best when it comes to solicitors. It's always good to read any online reviews of the solicitors firm you are considering. It's not necessary to choose a local solicitor as conveyancing matters can be dealt with remotely using physical mail and email.
Stamp Duty for first time buyers
One piece of good news for first time buyers is that Stamp Duty in England, Land and Building Transaction Tax in Scotland and Land Transaction Tax in Wales have been abolished for first time buyers on the first £300,000 for properties worth up to £500,000. That saves you finding a significant amount of the cost of your property to pay in stamp duty tax!
Buildings insurance and life insurance
The mortgage lender may also ask for buildings insurance to be in place as well as life insurance, in case something was to happen to your property or yourself. There are many websites that will compare insurance quotes for you. So it's worth shopping around as prices can range widely for many insurances.


Removals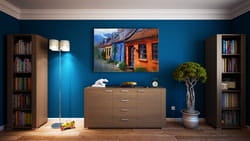 Once you have exchanged contracts, you will need to factor in the cost of removals to safely deliver your goods to your new home. Removals is a big industry now and there are many different options for you, and just like everything else, they vary in price, you often get what you pay for with removals so ask around for recommendations and don't just go for the cheapest. You can also check out our stores' removals partners which are at the bottom of each store page. You may also need to put your goods into short or long-term storage. If so, why not get a quote for our Croydon Purley Way storage facility. From small units to large units as big as your house, from boxes to bubble wrap, Access Self Storage is here to help.
Affordability
It goes without saying that you should be able to afford the monthly repayments on your mortgage as well as the monthly fees for your insurances, council tax and bills. You may end up losing your home if you cannot afford the repayments. Draw up your budget, be honest and seek advice from people that already own homes. Remember the mortgage will not be offered if the lender does not think you can keep up with repayments. It's quite tricky to understand all the mortgages available on the market, so take your time and do your research. Many people use a mortgage broker to get the best deal. If you do use a broker note that some charge a fee, some don't. If you pay a fee you should really be getting something extra, for example, better interest rate discounts exclusive to the broker.
Your new home
Finally you will more than likely need to save some money for furnishing and decorating your home, and all those extras that new homes entice you into buying. There are always sales and special offers at the large department stores and online, so shop around to make your money go further. Don't forget the discounts to be had on Black Friday each year (usually November in the UK). Also consider eBay, Gumtree and other such websites for bargains. Don't rush it either, get a feel for your property before splashing out on that new sofa!
We hope you found these first time buyer tips helpful. If you find that you need some help with storage during the move then why not get a storage quote. Good luck with your new home purchase!