If you've done online shopping (and these days, who hasn't?), there's a good chance you've come across eBay. It might not have been the first eCommerce company around, but as it turns 20 this year it's certainly proven it has staying power. And one result of all that staying power is some unhappy customers. But it's a bit more troubling than that: there's a growing backlash around some of eBay's practices, like its high fees and alleged bias towards buyers.
Take the experience of one eBay seller who told The Guardian that the company found against him without properly investigating his case. So where's a seller going to turn to get his wares on the web? Well, you're in luck. If you know where to look, you can have all the benefits of the eBay experience without actually needing to use eBay. And because we love to help our readers out, we've listed 4 of them right here on the Access Self Storage Blog!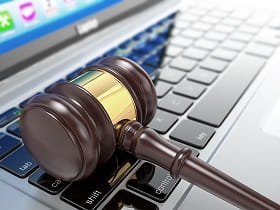 1. Amazon
Amazon might not be the first alternative to spring to mind, but hear us out. Like eBay, it sells all kinds of items. Like eBay, there's a robust community of third-party sellers. They take a similar chunk of your sale – but unlike eBay, they don't do auctions. There is certainly an argument that these 2 sites are similar in most respects, and that the differences aren't necessarily to Amazon's credit.
But not all eBayers are dead set on auctioning their goods: many use the site for its Buy it Now functionality – and with its one-click ordering system, Amazon does have the auction giant beat. It certainly doesn't hurt that the company takes care of the postage (unlike eBay, if it turns out to cost more or less it's not your problem) and enjoys a reputation for stellar customer service.
2.Social Media
As FaceBay demonstrates, leveraging social media to sell your goods is a great option. You have a built-in customer base on your Facebook and Twitter accounts, and if you're not one of those people who constantly posts blow-by-blow status updates about your terrible love life or every single meal you eat, the majority most likely hold a favourable opinion of you. It's quick, it's easy, it costs absolutely nothing, and if you sell to someone in your area, they probably won't require you to post it to them.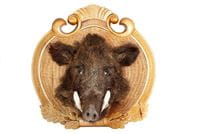 Of course, even if you bait the hook and nobody bites, you've got other options. Employ hashtags on Twitter to increase your reach beyond your followers, and post to Facebook groups that might be interested: for example, if you're selling a guitar, a group for musicians is likely to be very receptive
3.Swap Sites
Think about your issues with eBay: maybe you don't like the interface; maybe you think the brand colours are ugly; maybe you don't like how one piece of negative feedback from an unhappy winner can befoul an otherwise spotless selling history. But for most of you, the issues will come down to money. You didn't get as much for the item as you'd hoped; the buyer didn't pay promptly (or at all); eBay's fees are choking your profit margins. Money really just complicates things. Wouldn't life be easier without it?
No, that's ridiculous. But nevertheless, taking money out of the eBay equation is a great way to ensure satisfaction on all sides of the transaction. Sites like Swapz offer a welcome modernisation of the old-fashioned barter system, but here you don't trade a baby goat for a few sheaves of wheat. When we looked, you could swap an acoustic guitar for an electric, a stuffed boar's head for some size 13 shoes, or some old toys for a few hours of welding. The internet is truly a wonderful place!
4.The Real World
Also known as "Meatspace"(We really hope that doesn't catch on). But still, when you've exhausted all other options, think about asking people you know in real life if they're interested in your items. You never know who among your friends and family might want what you're selling – and because it's not online, they're more likely to consider what they're willing to pay for the item, instead of constantly comparing the cost against other, lower-priced listings.
It's also worth considering an old-fashioned garage sale. It'll attract immediate local interest, pique the curiosity of passers-by – and in all likelihood, be swarmed by eagle-eyed bargain hunters.
If you're running an eBay store – or even selling as a hobby – it's very easy to run out of space. We've got plenty of room at Access Self Storage – and we're located all over the UK!