Breaking up is hard to do. It's finally time to move on from the home that has given you so many great memories over the years – no easy feat. After taking the difficult step of placing your home on the market that means the hard work is over? Unfortunately not – as many discover.
Laura Begg, Sales Services Consultant at John D Wood & Co, residential property specialists, is in the business of supporting her clients through a house sale. In this second part of our series, she shares her top tips for increasing both the space in your home, and your chances of a quick sale.
Top tips for making your house a show home for buyers
Selling a house is about maximising results – in terms of profit, time and space. For the former two to work, the latter must be addressed early on. Space is a premium whenever you're looking for a new home, and you need to realise that if it's important to you, it will also be of interest to the viewers who look around your home on a first viewing.
Keep all surfaces as clear and clean as possible
This may sound obvious, but it's something we are all guilty of. Whether it is kitchen tops, window sills, or mantelpieces – every inch of surface space counts when selling a home. Of course, it's unrealistic to think your home should constantly have clear surfaces, but try to keep this to a minimum during viewings. Keeping countless kitchen appliances out may save you time in the dinner routine, however, it's best to keep them away and show people just how much room is hiding beneath them.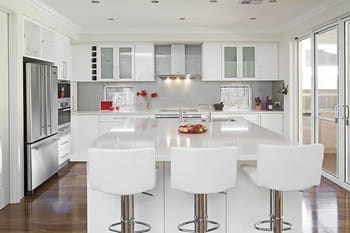 Think about floor space
As I have mentioned previously, cumbersome rugs only draw your eye away from the room. Store them away and you make it easier for viewers to walk around your house and picture themselves living here. Think about how easily you can move around each room too – tidy messy wires away and move extra furniture out for the time being. If people feel trapped when they enter a room, chances are they will want to escape without making an offer.
External appearances count
It's equally important to consider how your home looks from the outside too. So many people place gardens and parking high on their wish list when house-hunting – don't forget it's often the first thing that people see when they come to view your home. Store any bikes, lawnmowers, barbecues and tired garden furniture out of the way. De-clutter your greenery by weeding regularly and keeping the grass well maintained.
Keep windows clear
As one well-known TV programme states so accurately, it's all about location, location, location when you're selling your home. This will be at the forefront of would-be buyers' minds not only when they select to view your home, but even as they walk around it. What do the windows look out onto? Be proactive – get rid of any distracting net curtains and never put furniture directly in front of the window. This will also increase the amount of light in the room, which will make it feel more spacious.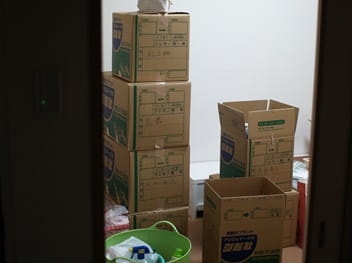 Think of it as starting the packing process early
Let's be honest. Not too many people are thrilled by the prospect of sorting through piles of belongings and items. It's time consuming, tiring and sometimes quite emotional letting go. Think of it as breaking down the process into manageable sizes – you'll want to move most of these things to your new home or get rid of them if you're downsizing so save yourself the mad dash further down the moving road. Storage can fulfil a number of roles in this process – it can act as either a temporary measure or as a second home for these objects. Whilst not everybody can be equally as ruthless when trying to free up space, but if you have somewhere secure to store your things in the interim, it's no longer such a painful and time-pressured decision.
Missed Laura's first post? You can read it here. You can find out more about John D Wood & Co and the services they offer including Sales Service Consultancy at www.johndwood.co.uk, or follow the company on Twitter and Facebook.
If you're looking for a self-storage solution when you are moving home, Access Self Storage has branches all over the UK. Find your nearest branch here.