Birthdays are fun. Not just because you have an excuse to have a party, but because you get gifts from your friends, family and loved ones. But did you know you can also get gifts from shops and restaurants on your birthday? Yep, many places offer birthday freebies on the condition that you let them know it's your birthday, of course.
Our teams at Access Self Storage Birmingham Central, Access Self Storage Isleworth and Access Self Storage Edmonton have helped us put together a list of the best birthday freebies available, bearing in mind that, in most cases, you'll have to sign up to a newsletter or loyalty card in order to receive your gift.


Birthday freebies: Clothing and fashion
ASOS
Spend at least £1 on the main ASOS website (not ASOS marketplace) and you'll automatically be enrolled in its loyalty programme, 'A-list'. Ensure you're 'opted in' for email communication and once you've received 400 points, you'll receive a 15% discount code on your birthday.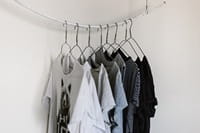 New Look
If you sign up to the free New Look newsletter, you'll instantly get 20% off online on your birthday. You'll also get 20% off your first order once you've signed up to the newsletter. There's no minimum spend, but you can't use it with any other offers or to buy gift cards.
Marks & Spencer
If you sign up to the M&S Sparks rewards programme, you'll receive a £5 voucher on your birthday. You'll also get loads of other great offers and rewards throughout the year
Nike
A subscription to the Nike Store newsletter gets you 25% off online on your birthday, which is valid for the whole of your birthday month. There's a maximum spend of £450 but no minimum spend, which makes it the best birthday discount we've seen.
Birthday freebies: Food and drink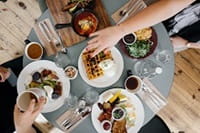 Yo! Sushi
If you sign up to the newsletter at Yo! Sushi you'll get a third off your meal. It's valid for one month after you receive the email with the code.
Greggs
You have to download an app for this birthday freebie, but it's worth it, if you're into sweet treats. Download the Greggs app register for the free 'Greggs Rewards' loyalty scheme, and you'll get a voucher to show in store for one free cupcake, cream cake or doughnut for your birthday. Yum.
Subway
Subway's 'Subcard' gets you a free cookie around your birthday. You don't have to buy anything in Subway to claim your cookie, but it might be quite difficult not to.
Toby Carvery
Sign up to the Toby Carvery newsletter and you'll get a voucher for a free ice cream sundae on your birthday when you order a carvery roast. You'll also get the same offer just for signing up
Krispy Kreme
Similar to Greggs, if you want this birthday freebie, you'll have to download an app – but it's worth it if you (or your loved ones) are doughnut fans. Download the 'Friends of Krispy Kreme' rewards app and register for the free loyalty scheme to get a voucher for one free doughnut on your birthday (norm £1.35-£1.75ish). You'll also get a free glazed doughnut for your children and significant other via the app on their birthdays, too.
Finding birthday freebies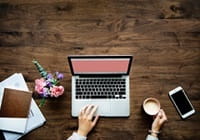 If you want to keep on top of the latest and greatest freebies from your favourite brands and restaurants, it's a good idea to follow them on social media and sign up to their newsletters. In addition, Money Saving Expert has a regularly updated feed on the best birthday freebies available.
If you get carried away with your birthday freebies and vouchers and need some extra storage, be sure to check out our storage offers, or contact us to find out more.