Great soundtracks can make a movie – think Purple Rain, Guardians of the Galaxy and even more recently, A Star Is Born. That's why it often really stands out when soundtracks aren't so good. And they're not limited to terrible movies, either – some great movies have terrible soundtracks that are either totally forgettable or unbearable to listen to.

So, for your entertainment and aural protection, we've compiled a list of the worst movie soundtracks ever. Enjoy!

The Princess Bride
The Princess Bride is a classic romantic comedy, with a whopping 97% on Rotten Tomatoes. But, according to this Reddit thread on great movies with terrible soundtracks or scores, it's got a terrible soundtrack. The title track, "Storybook Love" was performed by Willy DeVille and received an Academy Award nomination for Best Original Song. But according to the commenters, the soundtrack is just corny: "It has nothing to do with aging. It was corny then, it's corny now." Eesh.
James Bond – Die Another Day
The James Bond films are usually known for their theme songs, and often win Oscars – think "Skyfall" by Adele, "Live and Let Die" by Paul McCartney & Wings and "Goldfinger" by Shirley Bassey. But "Die Another Day" by Madonna is a different story. Widely regarded as the worst Bond theme song ever, this autotuned mess was quickly mocked and forgotten. Let's hope Billie Eilish can do better!
Teenage Mutant Ninja Turtles 2: The Secret of the Ooze
The song Ninja Rap, performed by Vanilla Ice in this film, will certainly make your ears ooze. In the movie, the song is improvised by Vanilla Ice when a battle between the Ninja Turtles and their enemies spills into a nightclub.
There is a rumour that Vanilla Ice made the song up on the spot when the scene was being filmed, which could explain lyrics like "Yo! It's the green machine, gonna rock the town without being seen. Have you ever seen a turtle go down?". Not forgetting the "Go ninja, go ninja go" phrase that's repeated more times than we cared to count.
Disney's Lady and the Tramp
Some movie soundtracks are labelled as the worst because of one song. In this case, it's the "Siamese Cat Song", which is appalling and belongs in the bin. Luckily, Disney agreed, and cut it from the 2019 remake.
The Addams Family
When it come to the film The Addams Family, MC Hammer's Addams Groove is arguably the most cringeworthy song on one of the worst movie soundtracks. The song is a remake of the popular TV theme song that starts with two minutes of unbearable rapping, followed by the chorus being repeated over, and over, and over. Need we say more?
Crossroads
Crossroads, Britney Spears' road comedy film was written by Shonda Rhimes (the brains behind Grey's Anatomy). It got bad reviews but did very well in the box office, grossing over $61 million worldwide. The two original songs for the movie are arguably two of Britney's worst songs – "I'm not a girl, not yet a woman" and "Overprotected". Both songs were nominated for Worst Original Song at the 23rd Golden Raspberry Awards – "I'm not a girl, not yet a woman" won.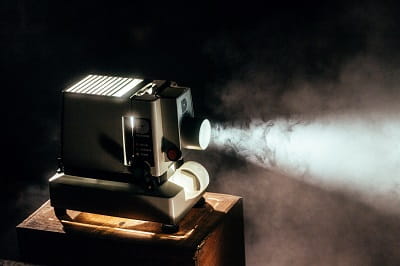 Batman
Despite his stellar work on Purple Rain, Prince puts the soundtrack of this movie to shame with his song "Batdance". Played during a duel between the film's characters the song comes across as comical rather than serious and intense, with bizarre keyboard sounds and Prince yelling things like "Get the funk up! Batmaaaaan!".
Spider Man 2
While not a bad song on its own, Nickelback's "Hero" was certainly not the best choice for the soundtrack of Spider Man 2. The chilled and dreamy track with lyrics like "I'm so high, I can hear heaven" completely fails to capture Spiderman's excitement upon discovering his new skills. In fact, it makes his superhuman capabilities seem like a yawn.
The Postman
This post-apocalyptic, action-adventure film was produced, directed by and stars Kevin Costner. In short, it was a huge failure – panned by critics worldwide, awarding it *% on Rotten Tomatoes. And the whole soundtrack – as in, the entire song selection – won a Razzie award for worst song. Yikes!
Wild Wild West
No one would dispute Will Smith's success with Men in Black in which he starred and for which he rapped the main tune. However, he wasn't quite able to replicate this success with Wild Wild West (perhaps he should've quit while he was ahead?).
His track Wild Wild West was so bad, it actually won a Golden Raspberry for the Worst Original Song.
Alvin & The Chipmunks
Producing an entire CD "sung" by chipmunks? We struggle to figure out how the producers thought this was a good idea. But they did, in effect making one of the worst movie soundtracks of all time.
In short, the entire album consists of helium-inspired remakes of well-known songs like "I love Rock 'n Roll" and "Funkytown". Make it stop!
Spies like us
In the title song of this movie, Paul McCartney disappoints with lyrics like "Hey, hey, what do you say?" and "Ooh, ooh, what do you do? Nobody else can dance like you". Was he even trying? We think not.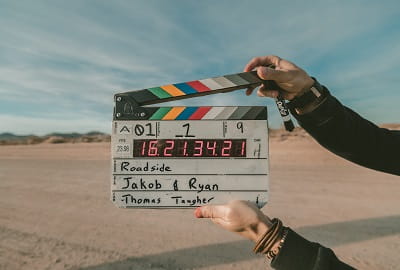 Xanadu
Generally considered to be one of the worst films ever made, Xanadu also features one of the worst movie soundtracks. For example, the film's title track, "Xanadu" is a disco number that will make babies cry.
The Road to El Dorado
This film's soundtrack is generally criticised for being very techno-like and repetitive and lacking a single solid track. While kids might still enjoy the film, this is no Lion King. Sorry Elton John, you tried.
Ghostbusters
There was widespread excitement around the new Ghostbusters movie, however the remake of the title song turned out to be a huge disappointment. Featuring Fall Out Boy's Patrick Stump, the track has a pop-feel with Patrick constantly repeating the phrase "I'm not afraid" while voices in the background whisper "Ghostbusters!". Not even Missy Elliot's guest verse could save this song.
Have you still got old DVDs, videos or CDs taking up space at home? If so, why not store them with us? We have self storage units all over the country, including Access Self Storage Tower Bridge and Access Self Storage Wimbledon. Get in touch today for a free quote.