Anyone who's ever had to organise an office party knows how much of a minefield it can be – expectations are high, and every team member expects something slightly different. However, if your party is taking place in the summer, there are some great things you can do that are different to drinks at the local pub and sure to please the whole team.
Here's our top list of work summer party ideas.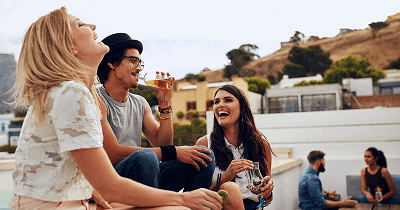 Have a party in the park or on the beach
Summer work events in the park (or on the beach, if you live and work near one) are the best, and they're also one of the easiest to organise. Parties in the park are nice and relaxed and in an open environment, making it easy for people to mingle, drink and eat at the same time. Bringing a rounders bat or having a few games organised will also go down a treat. If you want it catered, ChicP makes hummus from surplus vegetables and can supply picnics to office groups. Otherwise you can easily pre-order trays of sandwiches from places like Pret and M&S.
Need somewhere to store your rounders sets? Access Self Storage has locations all over the UK, including Access Self Storage Kings Cross, Access Self Storage Southampton and Access Self Storage Sutton.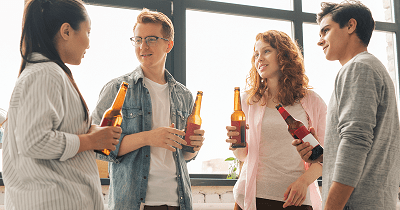 Choose a venue with gardens
If you're looking for somewhere outdoors but want something a bit more structured and formal than the park, you can look for a private venue with a big outdoor area. These exist all around the UK and come in all different shapes and sizes for the vibe you want, like this Georgian town house or Tudor Barn. You can run a BBQ, host a party in a marquee and some even have their own obstacle courses.
Hire a quirky venue
Pippa Masson, account manager for Eventa, suggests finding a venue that does all the work for you, and there are many options all over the UK. She said: "Some of our favourites include this florist themed venue in Liverpool, which features colourful displays and centrepieces, to Manchester and Birmingham's Botanical themed venues, where you'll find rustic interiors and décor and unusual trinkets on the walls! If you're located in the South, then head to London, where you'll be able to experience the stylish Trading House themed venue."
These types of packages start at £30pp so not the cheapest option for an office party, but if you're looking for somewhere very different to the office and have a reasonable budget, this could be an option.
Pick a theme
Picking a theme for your office party can help it take shape. Your team can plan outfits separately or in teams and the theme can dictate the type of food, drink and music you have.
If you're in London, Pippa suggests an embargo theme at the St Katharine Docks. She said: "You'll experience an evening of 1920's extravagance. From flapper girls and mobsters along with live jazz music, this really will be a party unlike any other." Other themes for your work party could include Alice in Wonderland, the circus or pirates. Let your imagination run wild!
Outdoor cinema experiences
There are lots of outdoor cinema experiences across the UK in the summer. Open Air Film and Chill has locations across the UK including Birmingham, Wolverhampton and Hereford and they play contemporary and old films. Alternatively, those in London can have the full immersive experience with Secret Cinema, which picks a different film every year and recreates the setting.
Treasure hunts
Treasure hunts across cities (or confined to certain venues) have become more popular over the last couple of years. For example, those young (or old) enough to remember The Crystal Maze might enjoy doing it for themselves in London. If you're looking for a treasure hunt that takes you around London, you might enjoy Hidden City adventures, where you solve clues sent to your phone on that send you on a hunt across the city.
Drinks on a boat or rooftop bar
Another easy crowd pleaser is finding a pub with a nice garden, a rooftop bar or a bar on a boat. Views across a town or river make for great photos, you'll get to enjoy the sun and depending how formal the venue is, you could even bring some board games along, too.
So, there you have it – a few work summer party ideas to get you started. Whatever you plan, just make sure there is plenty of food and drink to go around!