Based in Hertfordshire, St Albans is well positioned, being just north of London. It's best known for the shrine of St Alban, Britain's first Christian Saint, which continues to attract pilgrims from far and wide. St Albans is a place of great beauty, and as such there are loads of awesome walking trails and scenic views nearby for you to enjoy.
There are loads of ideas around for the best country walks near St Albans. We made the most of the local knowledge of our teams at Access Self Storage Hemel Hempstead and Access Self Storage Stevenage to help us identify some of the top walks near St Albans.
Hemel Hempstead store manager Steven Church recommends:
Lea Valley
The Lea Valley Walk takes you all the way from Waltham Abbey to the Thames in east London. And it's good for those who might not want to walk too far, as the nearby railway runs parallel to the river, so it's easy to join or leave the walk at different points.
One of the best walks near St Albans, you'll get to walk down towpaths that were once busy with horses hauling barges, with history at every turn. From the monks of Waltham Abbey changing the course of the river, through to the Industrial Revolution, to post-war industrialisation and London 2012's regeneration, the whole story unfolds as you walk.
You can find a map of the route on the TFL website.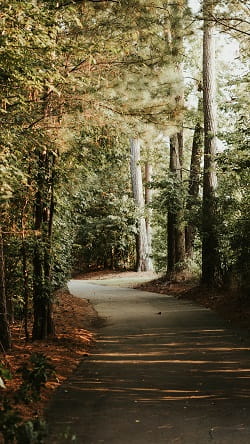 Aldenham Country Park
Aldenham Country Park lies in what was the medieval Aldenham Common, which was the largest of several commons within the Manor of Aldenham. It was taken over by Aldenham Renaissance Ltd in 2012 and now runs as a non-profit, with all money being invested back into the community.
One for nature lovers, Aldenham Country Park is a haven for a wide diversity of flora and fauna which benefit from the woodland, grassland and water habitats provided. The self-guided nature trail is about 600 metres long and includes a lakeside walk through the woodland containing over 20 species of trees.
Aldenham Country Park is one of the more popular walks near St Albans for families, because it's also home to 100 Aker Wood (where Winnie the Pooh lives). You can play 'Pooh Sticks' at Pooh Bridge, visit Eeyore's Gloomy Place, and even make it all the way to the North Pole. Pooh Bear himself visits the park at 2.00pm on the weekend, so you can take a selfie with 'Pooh at 2'.
Check them out on Instagram to get a feel for the place. You also can find a map for the nature trail on the website.
Stevenage branch manager Ian Girvan and his team suggest:
Stanborough Park
Located on the outskirts of Welwyn Garden City, Hertfordshire, Stanborough Park has been awarded the prestigious Green Flag Award – a recognition of well managed parks and green spaces – for the past 10 years. If you're looking for a walking group, this is one of the best country walks near St Albans for you. Health walks are led by trained volunteer leaders and are a great way to get some fresh air, gentle exercise and meet some new people. Most importantly, all walks end with a cup of tea. Weekly walks take place every Tuesday from 12.30 to 1.30pm throughout the year (excluding public holidays).
More details on the health walks can be found on the website.
Ashridge Estate
With 5,000 acres of beech and oak woodlands, commons and chalk downlands, Ashridge Estate is certainly one of the best country walks near St Albans. There is a rich variety of wildlife, including rare butterflies and fallow deer, and miles of footpaths and bridleways give you plenty of space to explore.
You can explore the Ashridge Estate on foot or by bike, and the visitor centre has lots of routes to recommend. The centre can also provide mobility scooters if you need one.
More information on Ashridge Estate can be found on the National Trust website.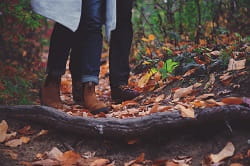 If you're a keen walker and love exploring Hertfordshire but need to keep your equipment in good condition over the winter months, remember you can store any unused walking boots and waterproofs at our Hertfordshire storage facilities, including Access Self Storage Hemel Hempstead and Access Self Storage Stevenage