Derbyshire is blessed with some of the most picturesque walks in the British countryside. Derby is the UK's most central city, a great place for a cultural break and a great base to explore nearby Peak District delights.
If you search for the best walks near Derby, you'll be sure to find loads of ideas. We made the most of the local knowledge of our team at Access Self Storage Derby , to help us identify some of the great walks near Derby.

Matlock Bath
If you're looking for walks near Derby that are good for the whole family, you might want to start at Gulliver's Kingdom, in Matlock Bath. Dean Kimberley, Guest Relations Manager at Gulliver's Theme Parks and Resorts said, "There is a lovely walk which starts at High Tor (near heights of Abraham) and is around five miles long, circling around Matlock Bath. It's a huge hit with our guests such as walkers, hikers and families who make use of our accommodation even when not visiting Gulliver's Kingdom itself."
There is also a hotel. The Explorers Retreat is on the hillside and offers brilliant views. The walk and hotel are obviously popular with families, but couples and individuals stay too.
Derby Market Place
This walk takes you on a stroll through Derby's industrial past as you walk along the River Derwent to Darley Abbey. Darley Abbey is a UNESCO world heritage site because of the historic mills that line the river. The city also lays claim to having one of the world's first factories. But this walk is not just about industry and history, you'll also visit some beautiful green spaces (the city is home to 300 of them) and enjoy stretches of stunning riverside walking.
You can find the full route with maps on The Ramblers website.
Elvaston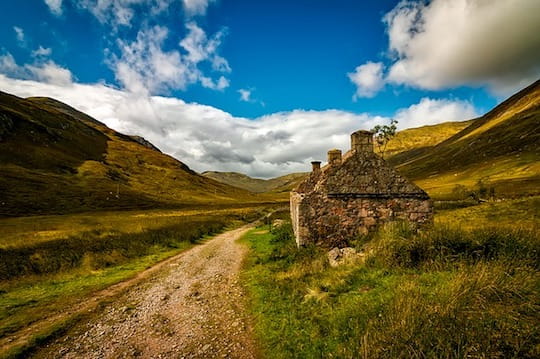 Elvaston Castle Country Park is suitable for those who want to walk whilst surrounded by greenery as it is surrounded by 200 acres of woodland, parkland and beautifully-kept formal gardens. This six-mile tour will take you all around Elvaston's maze of paths. If you like, you can detour to the pretty lake, via a section of the Derwent Valley Heritage Way through riverside meadows.
You can find the full route with a map on Derbyshire Life.
Allestree Park
Allestree Park is probably the wildest and most scenic of Derby's parks. It comprises a mixture of woodland, a golf course and open parkland. For children, there is a petting corner with rabbits, sheep, ducks, hens and peacocks.
The Allestree Park walk is on the northern outskirts of Derby. It takes you through Derwent Valley and heads for Duffield, before climbing steadily up Bunker's Hill to Quarndon. The latter section of the walk passes through Big Wood, then along the perimeter of Allestree Golf Course and finally through the old part of the village.
You can find the full route with a map on the Derby City Council website.
If you're still looking for more walks near Derby, it might be worth visiting The Ramblers website. You can put in your address to find walks near you (or anywhere else you're visiting in the UK). In the meantime, happy walking.If you're more of a summer walker and need somewhere to put your waterproofs and boots during the winter, don't hesitate to get in touch. Our friendly Derbyshire self storage team will be more than happy to find the best solution for your needs.