Fed up of your usual holiday haunts? Looking for some unusual places to go on holiday and fresh ideas to take you around the world?
We've put together a list of some of our favourite places and holiday accommodation that are slightly out of the ordinary!
Huacachina
Huacachina is an oasis in the middle of a desert - literally. Aside from it looking amazing, it has a truly unique feel. Travel blogger Tom Bourlet of Spaghetti Traveller said it is one of the best places he's ever been, partly because of the range of activities available.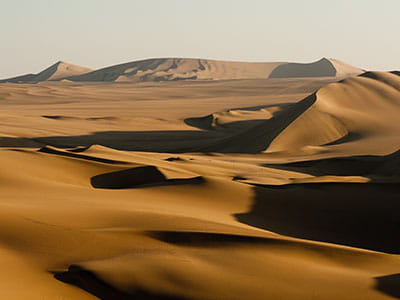 Despite its size, there is loads to do! You can go sandboarding, drive jeeps and buggies over the sand dunes and then in the evenings, relax by watching perfect sunsets and enjoying some drinks and traditional cooking in the local bars.
Train as a Ninja in Japan
10 days to become a master in the legendary art of Sumo and Ninja? Let's do it.
If you're looking for some unusual places to go in holiday, it doesn't come much more unusual than training as a Ninja on a tour of Japan.
Black Tomato offer the full experience, from fighting sumo wrestlers and tasting traditional ramen dishes to handling authentic Ninja weapons and riding the world-famous bullet train.
If you're looking for a once in a lifetime experience this could top your list of unusual holiday destinations.
St Lucia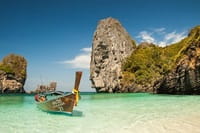 An island in the Caribbean might not sound that unusual at first, but St Lucia looks so special that we just had to include it.
Set to the East of the Caribbean just between its more famous neighbours Barbados and Martinique, St Lucia has everything from volcanic beaches to thick rainforest hiking, traditional fishing villages and luxury resorts.
One of the most incredible things about St Lucia is the dramatic landscapes. The island is dominated by the Pitons, two huge volcanic spires rising to 743m above sea level. For the more adventurous among you, these vast forest covered mountains are ideal for jungle hiking. The island also has idyllic beaches, perfect for scuba diving, snorkelling, kayaking or taking a boat out for the day.
Health and Fitness Travel says that St Lucia is the ideal destination, "On top of discovering the island you can rejuvenate and recharge with spa treatments and fitness classes like spinning, beach circuits, yoga and Pilates.".
In short, St Lucia has the perfect combination of options for relaxation and exploration.
Lighthouse
Number four on our list of unusual places to go on holiday is: to a lighthouse.
And, before you say that that sounds horrible, cold and boring, think again. Done in the right way, a lighthouse trip can be an unforgettable experience, and not 'I got stuck on a rocky outcrop in the middle of a storm' unforgettable
Snaptrip.com which specialises in letting out unique cottages and accommodation throughout the UK has a range of lighthouses in its portfolio that you can stay in. They've all been renovated, and had heaters installed to keep away the coastal chill. And of course, staying in a lighthouse also give you access to incredible panoramic views of the sea.
So whether you prefer a tranquil setting away from all the hustle and bustle, or prefer being close to a town centre with cafes and shops, staying in a lighthouse could be a great fit when building your list of unusual places to go on holiday.
Þríhnúkagigur Volcano
Last but not least, when looking for unusual places to go on holiday then why not consider a trip to a volcano?
Experiential travel company Black Tomato has devised a tectonic plate based adventure that involves taking a lift 120m down under the surface of the earth right into the giant magma chamber of the volcano in Iceland.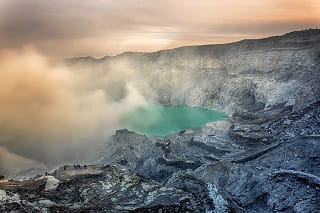 While you're there you can also go snorkelling in a crack in the Earth's crust and experience the clearest water on the planet where you can often see up to 100m in front of you.
That definitely tops your standard B&B.
Hopefully our list has helped inspire you ahead of your next holiday. Remember that if you want to keep a few things safe while you're away, or if you're letting your flat out during your break, we have more then 50 easy access stores around the country including Access Self Storage Manchester and Access Self Storage Orpington.
If it's just a few things you want to store, we also offer a collection, storage by the box service – all you need to do is pack! Get in touch today for a quote.