As the academic year is about to come to an end, it's the perfect time to think about what you can do to get some well-deserved peace and quiet (or adventure, if that's what you're into). Studying is exhausting, and it's understandable if you need a break.
But if you don't know where to start looking, we've got you covered.
Before you can book your holiday, you first have to decide what type of experience you want. To help you decide we've found five trips you can consider. So take a look – there is bound to be something perfect for you.
An exotic post-exam break
If you like experiencing new things and different cultures, why not go backpacking in Thailand? The country has a rich history, but is still affordable. Not to mention the local cuisine which is too good to pass up. Scroll further down to see our compilation of the best post uni gap year ideas in Asia.
Thailand is commonly known for its tropical beaches, royal palaces, ancient ruins and temples displaying figures of Buddha. A trip to Thailand will certainly be a unique cultural experience and you may well return home with a new perspective on life.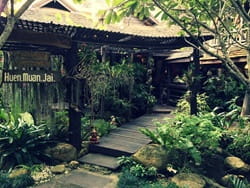 An unforgettable adventure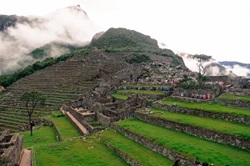 If you're not a traditional tourist, but rather you like getting your hands dirty and fully immersing yourself in the country you're visiting, South America could be your perfect option for travelling after uni.
Many travel agencies, such as STA Travel, offer guided tours to Peru, Argentina and Bolivia, to name a few. You can hike the Inca trail to Machu Picchu and explore Cusco and Lima on foot. Or if you're not quite up for so much physical exercise, you can enjoy the sun in Rio or the culture of Argentina. The possibilities are endless.
The ideal post-uni gap year
If extending your holiday beyond the summer sounds like an attractive idea, you might want to consider taking a gap year to experience a different country.
Sound expensive? It doesn't have to be. If you decide to work abroad, you can easily save up enough to explore on your days off. What's more, you'll get to know the locals and truly acquaint yourself with your new surroundings.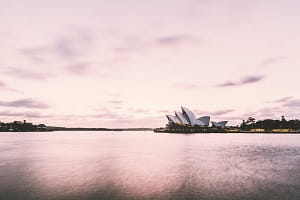 Companies like The Global Work & Travel Co. offers some great options. Always wanted to visit Australia for a summer abroad? They can make it happen. With opportunities in various sectors, you have no reason not to consider a gap year Down Under.
The quick getaway (closer to home)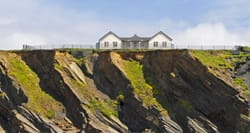 If you're looking for somewhere not too foreign to recharge ahead of the next academic year, why not rent a place close to the beach?
Beach houses like this one in Cornwall will give you the perfect space to unwind and relax with your friends and family, ensuring that you are well rested and ready to handle anything life throws at you.
The opportunity to make a difference
If you feel like simply travelling after uni is so 2005, and you'd rather go somewhere you can make a difference, you'll be pleased to know that many travel agencies offer volunteer holiday options
Volunteering in Africa is particularly popular with options ranging from nature conservation to teaching local children. Volunteering is a way to see the world, while also helping those around you. It's a win-win really.
Asia - The ultimate post uni gap year ideas in Asia
Asia is the perfect destination for students taking a gap year, or just looking for a fun post-exam break! It's exotic and exiting, not to mention affordable! What more do you need? If you're planning on travelling after uni, make sure to check out these top activities. We promise, you won't regret it!
White water rafting in Myanma
If you're a bit of an adrenaline junkie, you definitely have to go white water rafting on the Maykha River in Myanmar. Recommended by Spaghetti Traveller as one of the 100 things to do before you die, this activity is guaranteed to be exhilarating!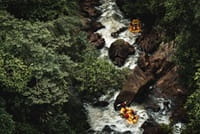 Visit the Batu Caves in Malaysia
The Batu Caves is an absolute must-see if you're heading to Malaysia. Located about 11km north of Kuala Lumpur the cave complex comprises three main caves as well as a number of smaller ones. There are idols and statues erected inside the caves and around them incorporated with interior limestone formations said to be around 400 million years old.
Swim in the Enchanted River in the Philippines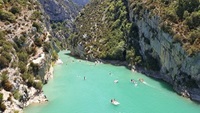 The Hinatuan Enchanted River, on the island of Mindanao in the Philippines, is a great place to cool down while marvelling at the natural beauty. The water is incredibly clear and has an unusual colour which has inspired various legends. When you visit, you'll be in the presence of mythical environmental spirits, called Engkantos, that protect the river. This is also how the river got its name.
Experience the Lantern Festival in Chiang Mai, Thailand
If you'll be in Thailand in November, be sure to check out the Yee Peng Lantern Festival in Chiang Mai. It is celebrated on the full moon of the twelfth lunar month ever year. On this day, locals light lanterns that are sent up into the sky and make a wish for good fortune in the new year.
The sight of thousands of lanterns floating in the air is definitely something to behold if you're visiting Asia when travelling after uni.
Explore Luang Prabang, Laos
The ancient town of Luang Prabang situated in northern Laos, was designated a UNESCO World Heritage Site in 1995. Wandering through the town you'll be confronted with remarkable colonial French architecture, mixed with local Laos buildings. Venture a bit further and you'll find beautiful waterfalls, caves and bathing pools in the jungle surrounding the city.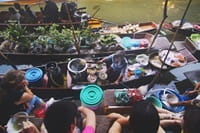 Hike Mount Rinjani in Indonesia
While this is certainly not the most relaxing thing to do while travelling after uni, hiking Mount Rinjani will certainly be worth your while. The mountain is a massive volcano that towers over the island of Lombok. At 3,726 meters tall, it is the second highest mountain in Indonesia.
The climb to the top is quite tough, but once you get there you'll have one of the best views the country has to offer.
Cruise around Halong Bay in Vietnam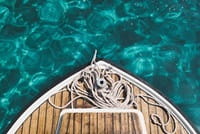 Looking for some more relaxing post uni gap year ideas? Then a cruise around Halong Bay in Vietnam could be just the thing for you. Alan Lynch, Founder of Compare & Choose recommends heading to Hanoi in Vietnam for a rich cultural experience followed by a cruise at Halong Bay.
"The city is bustling with traffic like you've never seen, markets and street food vendors. Take a trip to the Walking Street for a night of drinking and dancing in the open-air bars. After the city experience, I'd recommend arranging a trip to Halong Bay, where grassy mounds tower from the water."
Celebrate Chinese New Year in Hong Kong
If you're looking to experience a Chinese New Year celebration, Hong Kong is a great place to do so. The celebrations start on the first moon of the Lunar Calendar, which is usually in January or February, and continue for 15 days after that. Expect to see dancing lions and dragons, flower markets and lots of fireworks!
Wherever you decide to go – we're sure you'll have a great time! And remember, if you're looking for someone to look after your belongings at home, while you're off travelling after uni, we can help
If you only have a few items that need safekeeping check out our storage by the box service or find out about student storage in London. Alternatively, get in touch with your local Access store to discuss storing larger items. We have stores all across the country including Access Self Storage Camden and Access Self Storage Ealing.