Looking for something to do in Manchester without spending a penny? Want to see something interesting on a rainy day? Need to entertain your kids on the cheap? This is the list for you! We've spoken to the team at Access Self Storage Manchester and carried out some research to compile a list of the best free museums Manchester has to offer.

Free museums in Manchester
Manchester Museum of Science and Industry
The Museum of Science and Industry (MOSI, for short) traces the history of technology from the Industrial Revolution to the present day – and asks what developments may be just around the corner. Located in a listed building, there's something here for people of all ages.
Address:
Science and Industry Museum,
Liverpool Road,
Manchester
M3 4FP
Manchester is one of our favourite cities! Check out our top 10 reasons we love Manchester
Imperial War Museum Manchester
Located in a striking modern building, the custom-built Imperial War Museum North catalogues the history of combat, from swords and shields to guns and bombs. It focuses on the human side of conflict, with art, memorials, and investigations of the role that everyday people played in war.
Address:
IWM North,
The Quays,
Trafford Wharf Road,
Manchester
M17 1TZ
The People's History Museum
Celebrating the achievements of working people over the past 200 years, the People's History Museum catalogues the fights for the right to vote, the 8-hour working day, and better pay, among several others. It's a family friendly museum located in an eye-catching former pump-house.
Address:
Left Bank,
Manchester
M3 3ER
Rochdale Pioneers Museum
Another museum that highlights the struggle by workers to make life better for everyone is the Rochdale Pioneers Museum - the historic home of the Co-operative Movement. It is a faithful recreation of the original Co-operative store from 1844, which the employees co-owned, and it highlights the movement's contribution to important social causes.
Address:
31 Toad Lane,
Rochdale,
OL12 0NU
Clayton Hall Living History Museum
Step inside this Grade 2 listed, 15th-century manor house, and you'll be transported to the past. The rooms at the Clayton Hall Living History Museum are decorated in a Victorian style, so people of all ages can learn how people in the past cooked, worked, and relaxed. While small, Clayton Hall is certainly one of the most unique free museums Manchester residents have access to.
Address:
Clayton Park,
Ashton New Rd,
Clayton,
Manchester
M11 4RU
The Greater Manchester Police Museum
After serving as a working police station, this red-brick building was transformed into a museum of Manchester's police force. The Greater Manchester Police Museum still has original cells and a courtroom, as well as curated galleries on catching criminals through history and a collection of police uniforms and transportation. Admission is free, but bookings are required.
Address:
57A Newton Street,
Manchester
M1 1ET
Manchester photographers have a wealth of shooting opportunities - here's a list of the best spots for photography in Manchester!
The Whitaker
Home to a collection of history, art, and natural heritage – not to mention Victorian-era taxidermy and curiosities – the Whitaker is not to be missed. Some of the animals on display are over 200 years old, and the collection brings together specimens from across the planet. The contemporary art gallery which shares the site is also must-see. So, if you are also looking for free art galleries in Manchester, this is a great one!
Address:
Haslingden Road,
Rossendale
BB4 6RE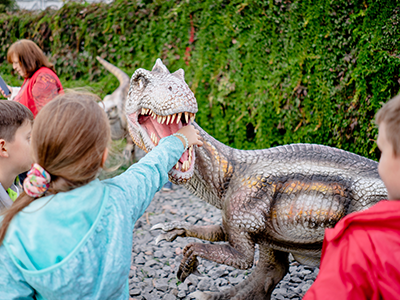 Partially free museums in Manchester
The National Football Museum, Manchester – free for locals
Moved to the city in 2012, the Manchester Football Museum is the place for fans of English football. Check out the Premier League trophy, try your luck at a free kick, and reminisce in the Hall of Fame – and that's just the beginning. There are collections of football artefacts across several floors, making it the ideal spot for fans of all ages. The museum is free for people with a Manchester postcode, while those from elsewhere need to pay £10.50 for entry.
Address:
Urbis Building Cathedral Gardens,
Todd St,
Manchester
M4 3BG
Ellenroad Engine House – free for under-16s
The world's largest working steam mill engine is located just a short trip from Manchester at the Ellenroad Engine House. The building houses a number of impressive steam engines, and they are fired up monthly for an impressive demonstration. The museum is free to children under 16, adults must pay £5 for entry.
Address:
Ellenroad Engine House
Elizabethan Way
Newhey
Rochdale
Lancashire
OL16 4L
Manchester transport museum – free for under-16s
For fans of historic transportation, the Museum of Transport, Greater Manchester (MOTGM) can't be beaten. They have everything from horse-drawn carriages to trams and an entire bus garage, as well as signs, uniforms, tickets, and more. MOTGM even offers rides on its historic buses. The museum costs adults £5, but under-16s can enter for free.
Address:
Museum of Transport,
Boyle Street,
Cheetham,
Manchester
M8 8UW
That's all of our recommendations for free museums in Manchester! Remember to check their websites for any updates before you plan your journey!
If you need storage in Manchester – for historic artefacts, priceless art, or just the bits and bobs you can't fit at home – we can help. Access Self Storage Manchester provides cheap, modern storage to residents and businesses across the city.