At last, summer has arrived! Most of us spend a good part of the year (unless we're feeling brave) inside. But as the days and nights are warmer and sun shines well past 9 o'clock in the evening, it's the perfect time to get stuck into some outdoor hobbies.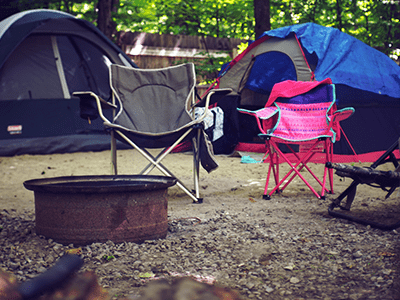 To help you kick it off, we've compiled a list of 5 must-try summer outdoor activities that you'll love.
Camping
Let's begin with a summer classic, camping! Most of us have camping memories, whether it be from holidays, adventure weekends or childhood Scouts or Guides trips. It really is a great way to make the most of the weather. There are literally thousands of campsites across the UK offering all kinds of experiences from barebones, basic tenting to a more luxurious "glamping" affair.
Sadly, "free camping" – that is, camping away from a campsite – is mostly illegal in England and Wales. But, in Scotland, it's totally okay! Take your pick: finding a campsite would be better for those less experienced – there are always going to be people on hand to help you if something goes wrong. But if you're a seasoned camper or just fancy a real adventure, why not give free camping a try, either in Scotland or with the landowner's permission?
Does one of your hobbies involve a road trip? We've compiled a list of our top car packing hacks and tips.
Cycling
This is one of the best summer activities because you can do it on your own or with a group or friends or family. It's also quite flexible, depending on your confidence and the bike that you have. For example, mountain biking is quite a different ball game to riding through the city or in a flat park. In any case, as long as you have a bike, a helmet and some water, you'll be good to go! If you're planning on bringing children along, we'd recommend you stick to flatter ground as mountain biking can be dangerous.
As with any outdoor activity, there's a bit of prep that goes into this too. Firstly, make sure you get your seat adjusted correctly – you will thank yourself after about half an hour! It's also worth carrying a spare tire tube and pump with you, especially if you're going off road.
Lastly, and this applies particularly if you're new, don't bite off more than you can chew! It may sound impressive to say you've cycled 20 km, but beginners are better off to just relax and take it easy – especially in this heat!
If you're looking for the perfect family day out in Birmingham, we've got you covered.
Photography
One of the best summer hobbies that isn't necessarily limited to summer or the great outdoors at all is photography. This is a fantastic way to de-stress, explore your creativity and get back in touch with nature. It might sound corny, but taking a wander into the woods and capturing some beautiful shots gives you ample time to think. It's also great for those who live in large cities – you can capture parts of the city you might never have noticed before!
There's obviously a lot of theory that goes into photography once you get more advanced, but for now, just focus on getting yourself a decent camera and learning how to hold it. Once you feel comfortable shooting, you might want to try using some editing software such as Lightroom – this is a real opportunity to bring out the artist within you!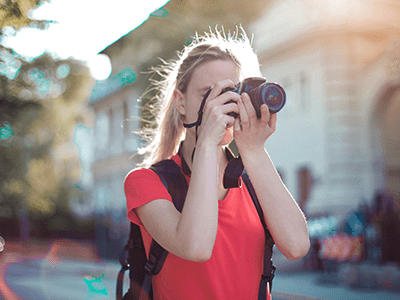 Beach Day
If you live inland, it can sometimes feel like you got the short end of the stick in terms of sea access. However, did you know that no matter where you live in the UK, you are never more 84 miles from the sea? With this in mind, we'd say that all of us are still pretty lucky! Beach days are great fun for all the family. The adults can lounge around and read, the kids can build sandcastles and, of course, everyone can take a dip in the sea (if you can stand the cold!).
Also, there's lots of summer outdoor games that you can do like volleyball, beach tennis and, if you really feel adventurous, surfing.
Al Fresco Dinner Party
Ten years ago, we would never put this on a things to do outside in the summer list. But, since our summers are no longer a total washout (2007 anyone?), we can! This is a fantastic way to bond with family, invite friends over, or just to show off your cooking skills to your nearest and dearest. If you really want to wow your guests, nothing could be better than a classic Spanish tapas spread. There's something for everyone here and you can get the whole family involved in the cooking too!
Another great summer hobby is walking. Check out our list of the best walks in Nottingham.
That's it for our summer outdoor hobbies list.
If you're looking to store your summer gear during the other seasons, you might like our clean modern self storage! We have stores nationwide – find your nearest Access Self Storage facility with our store finder.