Studying: it may be a pain, but for some, it is a big part of the university experience. We all know you'd rather be in the union bar (who wouldn't?) but if you're looking to ace your exams (or simply do well enough to be able to come back next year) you'll likely have to do a decent amount of independent revision.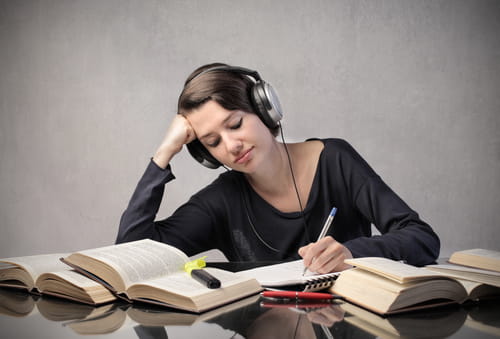 No matter how much you enjoy your course, when you're stuck in the library for hours on end with nothing but textbooks you will come to hate your chosen subject the way that sailors hate whirlpools and shallow-water reefs. The pressure from impending exams doesn't help either (though, FYI, they're rarely as bad as you've built them up to be in your heads).
In this particularly stressful and frustrating period, you'll want a decent soundtrack: when the difference between a 2.1 and a 2.2 is a matter of percentage points, finding the best music for studying can make all the difference in the world. To paraphrase Shakespeare: "If music be the food of study, then eat it."
But what is the best music for studying? To find out, we spoke to Simon Barnes of TLC Live, an online tutoring company that specialises in real-time e-learning courses.
1. Music to pass the time
"When we used to do face-to-face tutorials in our centres, the students I spoke to had different preferences for their studying soundtracks", Simon said. "Some can only work in total silence, and would find music a distraction. Others can't focus without it."
But what sounds are particularly effective? What stimulates creativity, motivates students to work harder, or helps them to relax? When we put these questions to Simon, he commented that it didn't quite work that way.
"It's not really a case of Beyoncé will help you absorb complex problems or Queens of the Stone Age will help you get it done faster", he said. "Students would do well to begin with a goal-oriented approach. Start with what you want to get done, and then think of suitable artists, albums, and genres.
"For example, if you're looking to pass the time and get work done without constant clock-watching, you'll probably be well-advised to just switch the radio on. By the time they've played fifteen singles an hour and a bit will have gone by just like that."
The team at Access Self Storage Twickenham recommends: BBC Radio One. A safe choice, that guarantees repetitive non-obscure tunes that don't require deep thought.
2. Music to solve problems
That said, if your subject centres less around creativity than around logic and problem-solving, the best music for studying is likely found outside the Top 40. Simon noted: "There was some research a while ago that said that Brahms was an excellent choice for maths students, and while I can't speak to its accuracy, it makes a certain kind of sense.
"Think about maths, even the most basic problems. You've got two variables: add, subtract, multiply, or divide them, and you've got an equation. The same principles often apply to music. A series of notes in a certain sequence will add up to a pleasant melody; a chord progression will feature relative chords – for example, G major and E minor. There's a definite logic there, and it can lead to more logical thinking."
So…no Captain Beefheart, then.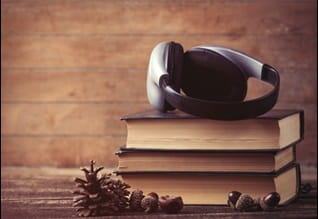 "If you're looking to encourage that kind of thinking during your revision, the best music for studying is something with a structure and a clear sense of where it's going. Classical music is good for this, but something like 'Satisfaction' by The Rolling Stones – organised as it is around that classic riff – might also fit the bill."
The team at Access Self Storage Basingstoke recommends: Franz Schubert – Piano Trio in E Flat, Op. 100
3. Music to stimulate creativity
Sometimes, of course, you'll need something to get the ideas flowing – maybe you're a creative writing student and you have to submit a short story for assessment, or an art student in need of inspiration. What's the best music for studying in this case?
When asked this question, Simon replied: "The music you listen to can accentuate certain moods – good, bad, creative or otherwise. Listening to something light and breezy may cause you to take a more relaxed, contemplative approach, which can be very conducive to generating interesting thoughts and ideas.
"More freeform instrumental sounds – jazz, for example – can be good, as it goes to interesting places melodically, and will take your brain to interesting places accordingly. My wife, for example, is a trained dancer, and finds she expresses herself better when the music doesn't have lyrics."
He added: "That said, if the lyrics relate to what you're doing, they may help. You just need to find the approach that will work for you."
The team at Access Self Storage Coventry recommends: Charles Mingus – Better Git It In Your Soul. Long, upbeat, and never boring.
4. Music to create an atmosphere
Sometimes, however, you'll just want to create a certain feeling. "Sometimes, atmosphere is more important than melody. In certain cases, music can have a calming influence on a class of small children; presumably, the same applies with more aggressive tunes
"Apply this thinking to your independent studies. Select music to get you in the right frame of mind. If you need to get something done quickly, go for something fast and heavy; if you need to take a more relaxed approach, try something more ambient. Tastes will vary, so I can't recommend a specific artist. Again, it's your education; what works is entirely up to you!"
The team at Access Self Storage Beckenham recommends: the songs of whales – we challenge you not to be calmer after listening.
If you're looking for general student storage or just somewhere to store your university stuff while you're on holiday, pop by Access Self Storage – we'll never be beaten on price and only charge you for the time you're actually storing with us – no inflexible long term contracts!